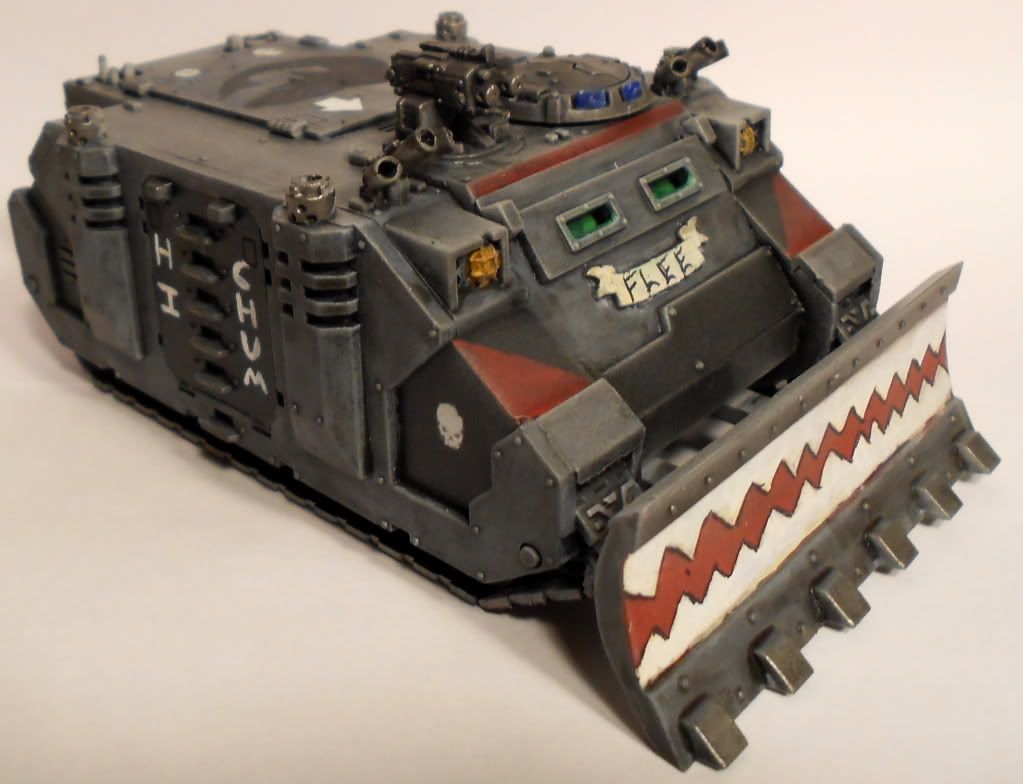 Further progress on the second Space Shark Rhino.
I ran into some serious fogging on some of the transfers when I sealed it, so scraped off the transfers on the back hatch and the big shark on top and did some freehand instead.
As noted earlier, I originally had only planned on one Rhino, but now I'm glad that I've done two.