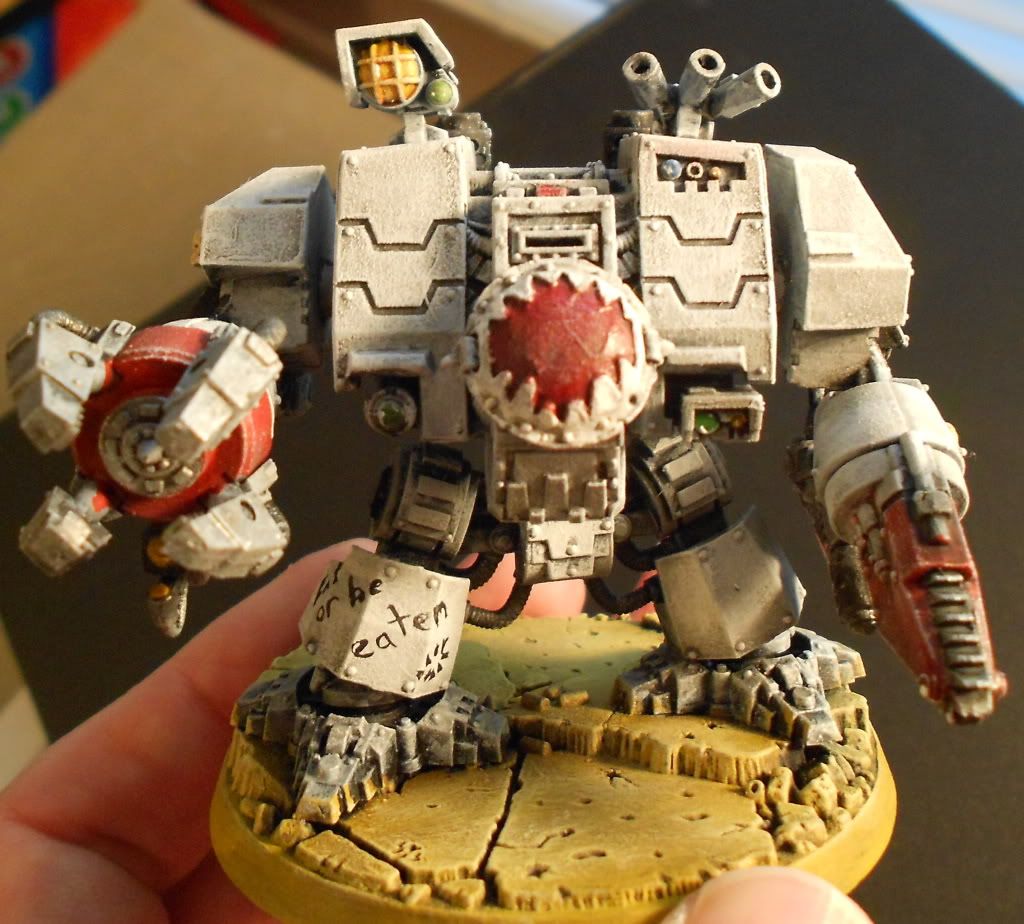 Jaws - "Eat or be eaten"
Venerable Brother Spielberg, WIP. There are transfers on each shoulder, still needs to be touched up a bit and sealed.
On another note, I'm finding blogger's changes to be rather annoying. It won't even let me type in the compose field, have to do in the HTML box. Pfft.