I got some progress done on the Rhino for the Space Sharks over the weekend, shots to the left and below. I also realized I had had some blinders on regarding the list I was planning and painting towards, so will need to rearrange things a bit.
The league requires that at each point level, no more than 25% of your points come from any single non-Troops category, so no more than 25% in Elites or Fast Attack, etc. For some reason I overlooked this when I thought that I'd use the bikers at the 500pt level, even though before I bring the Captain on bike in they'll count as Fast Attack, not Troops. So...to use the Space Sharks I'll have to do the two tactical squads after all, so I'll need to finish building the second tac squad and pod and get their painting pretty far along. I think I can do it, but it's an adjustment to how much I thought I had to do.
If I can't get them done, I guess it'll be Orks!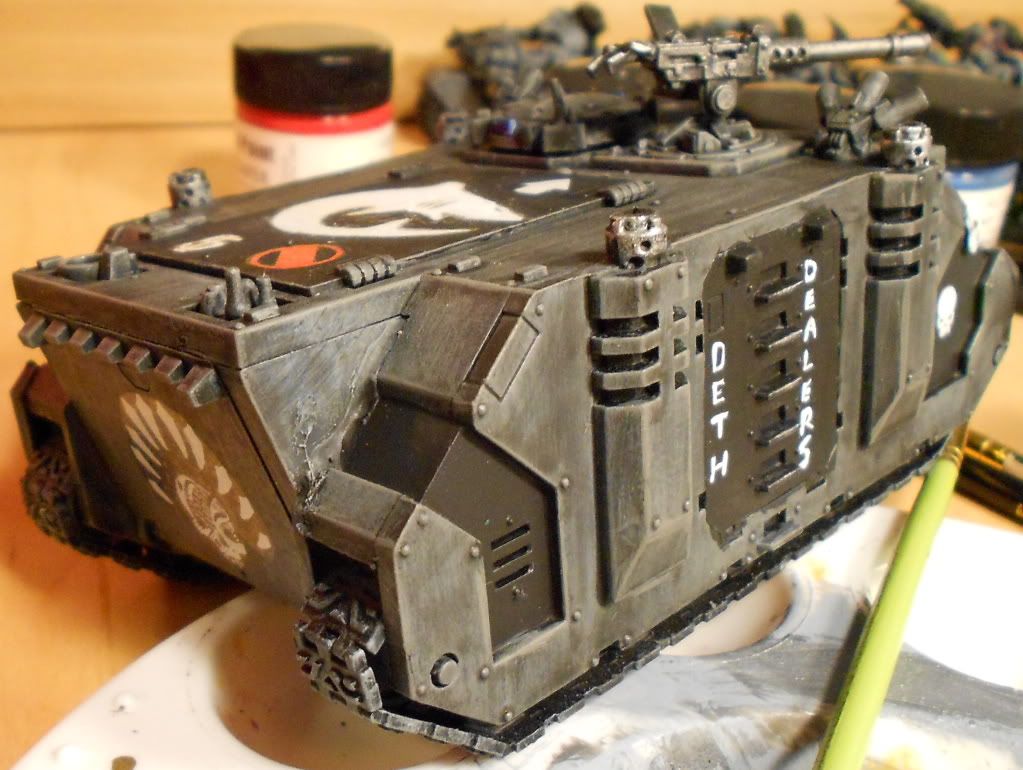 This is a second hand ride; I didn't assemble it, there are some big glue globs but I can live with them for a ten-dollar Rhino. Just think of them as prior weld repairs of past battle damage. ;-) I'm also not terribly experienced with big transfers; working on how much to fiddle with them after they're on.