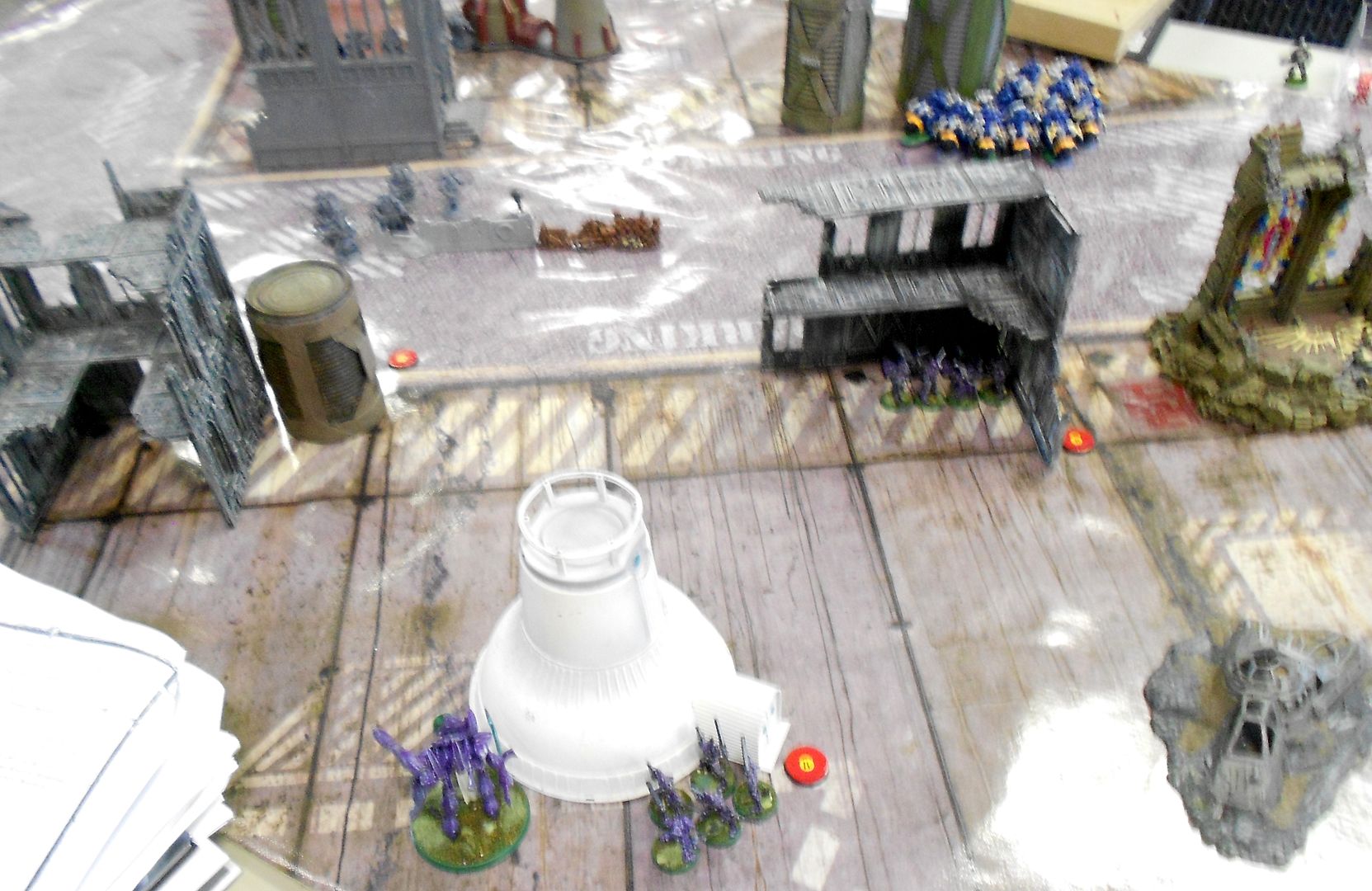 Campaign game against McCoy's Chaos Marines.  SuperHQ plus 750pts.  Missions were primary random objective cards, secondary relic, "secondary" objectives like First Blood as tertiary.
One of his warlord traits was to allow multiple infiltrators, which I forgot included the bikes.  I set up my D-cannons forward but neglected to have other things close enough to push him further back.  I decided to make deployment really crazy and infiltrated the rangers and scorpions too, and we placed different places denying infiltration zones to each other.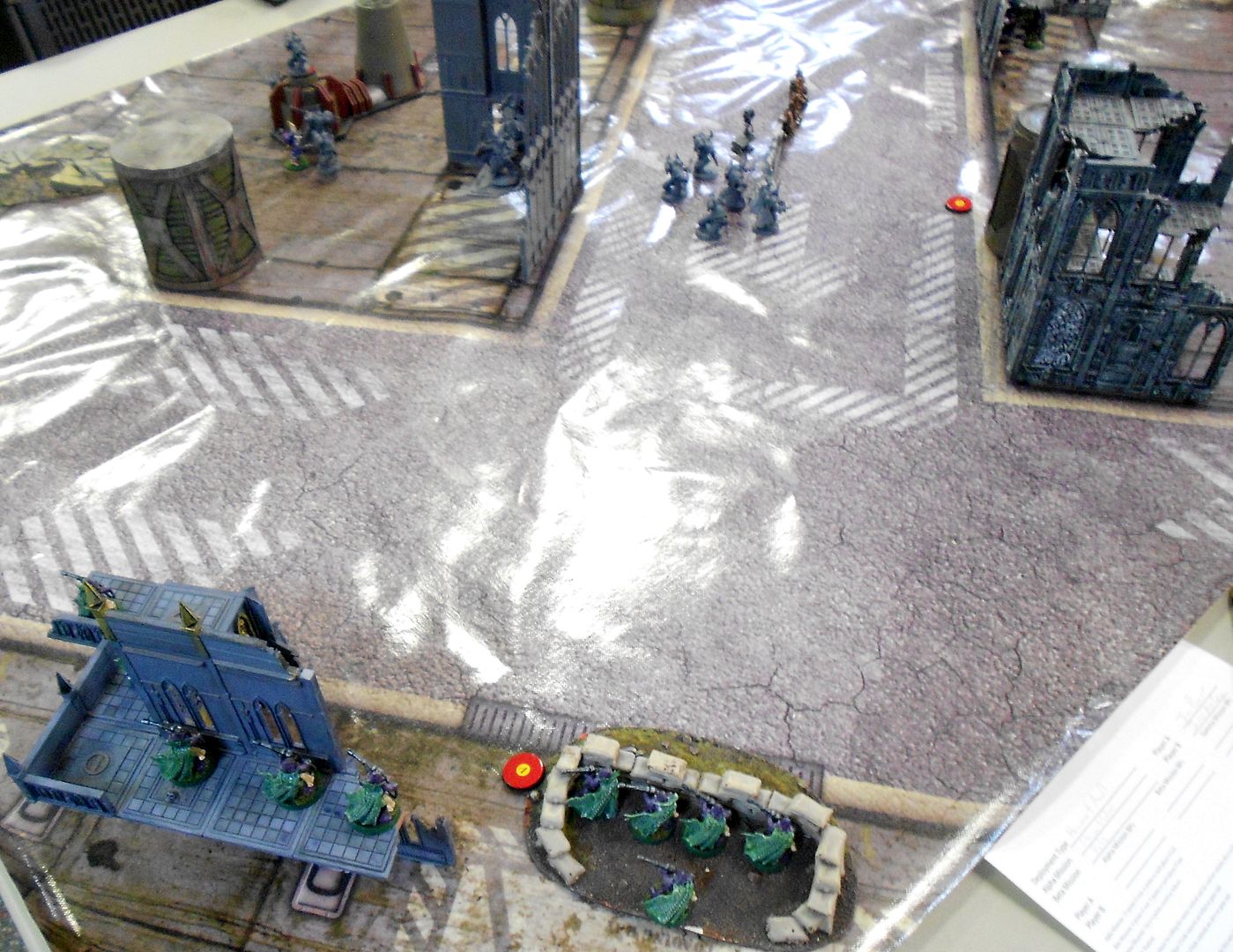 Rangers set up to cover one objective and sacrifice themselves to the three squads of noise marines.