Here are the first three Ogryn, with weapons and some stuff added. This guy has one of those Ogre cesti and a Chaos heavy bolter as ripper gun.
View from other side, with marauder shield on the back.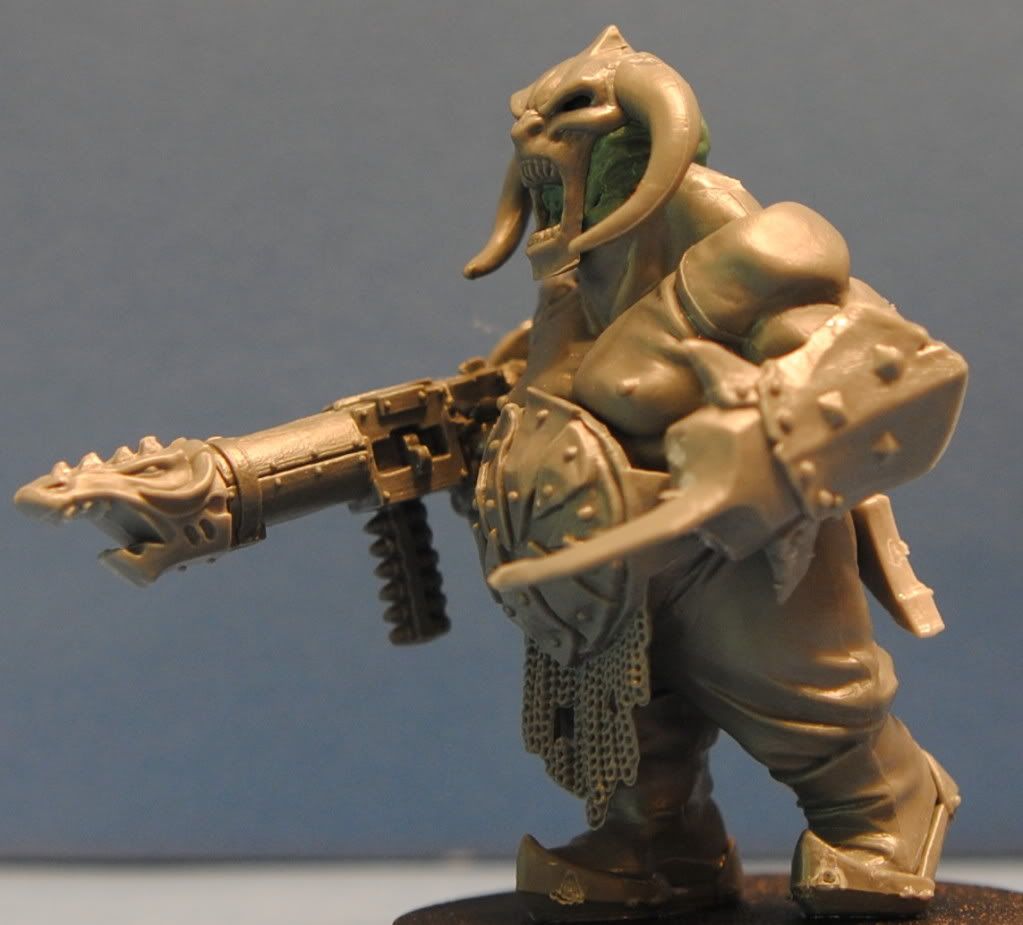 Next up is one of the guys with a defiler mask and blob head. Ripper gun is an Ork shoota. I originally was going to use guns more like big shootas or heavy stubbers, but they ended up looking too long. A regular shoota looked too small, so I added the gargoyle head on the end and a little extra "stock" on the back to make it a little bigger.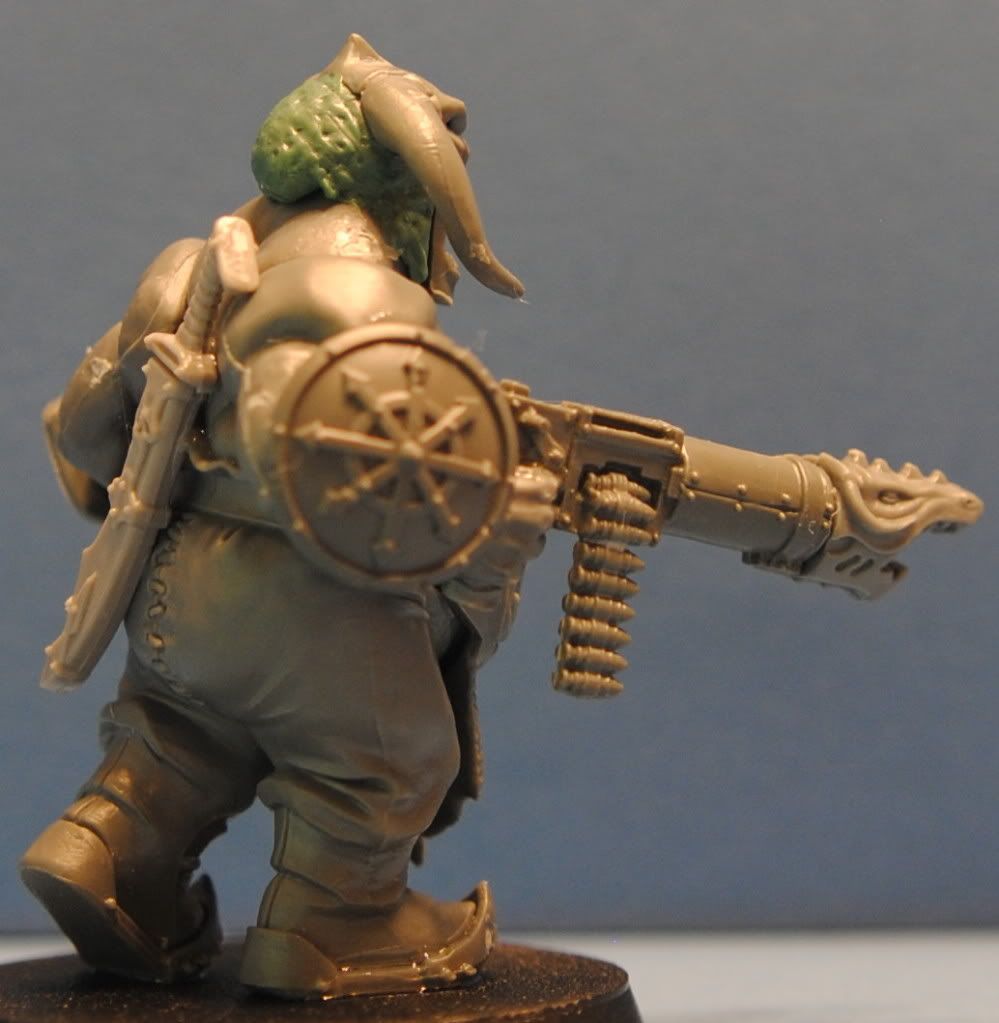 Other view, with backup weapon/scalping knife on the back from the berzerker sprues and a maruader horsemen shield.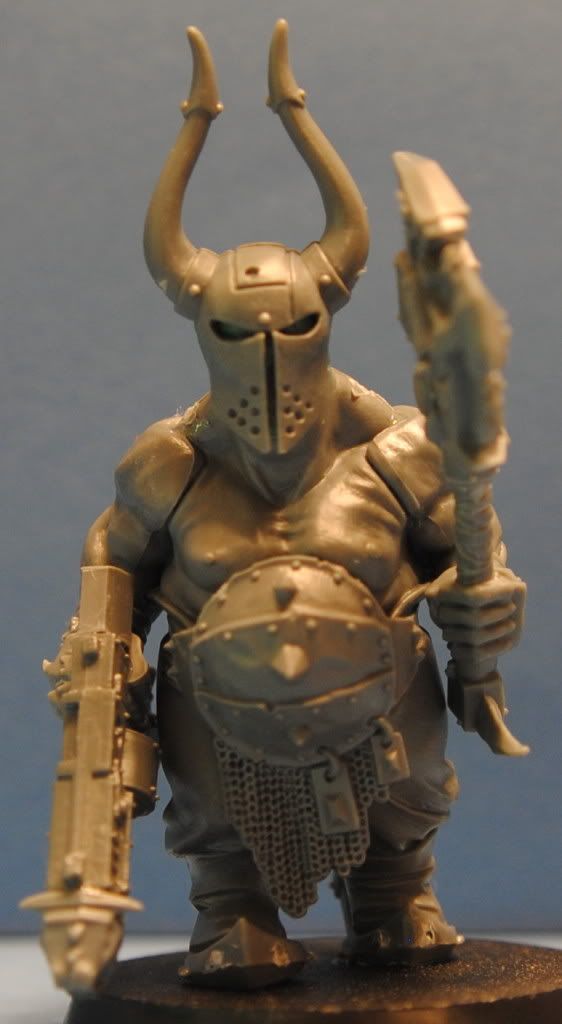 Drum-fed shoota, and big choppa. Again, shoota has had some extra treatment to make it a little bigger.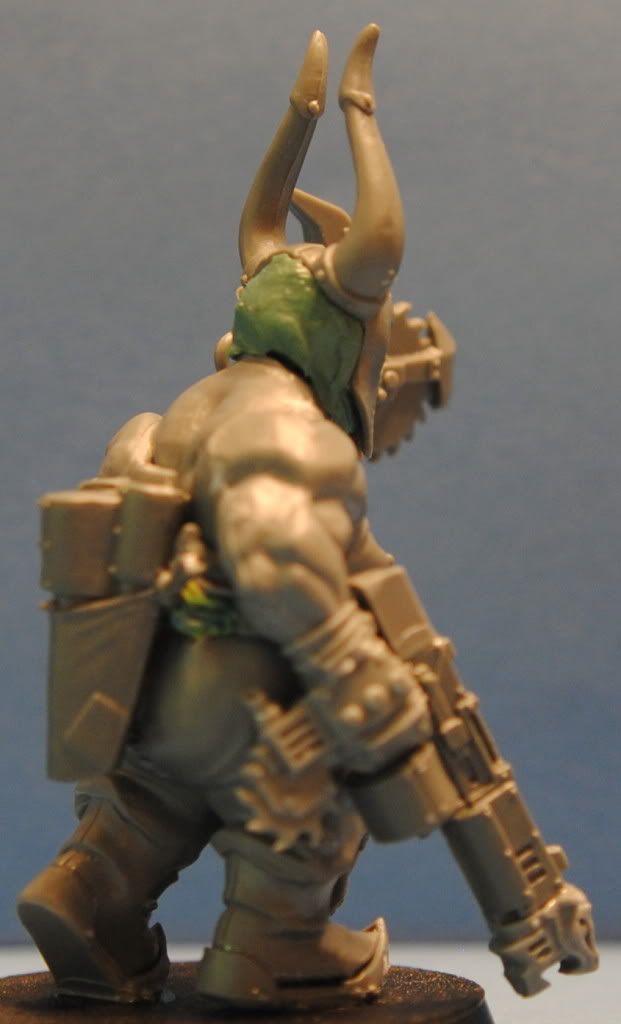 Other views, showing side view of sawaxe and grenades on the back. Hands are from the nobz too.
I have a feeling that these guys are going to draw a lot of fire.