Here's the squad leader for the Chaos Ogryn squad, a fantasy minotaur with a gun and a few extra bits added on. This is the first mino I've built with the new kit, and it took a while to find arms in decent poses; most are either down low and crossing the body for the great weapons or are up high, interfering with the horns. I probably should have started over with a different body/head, but didn't think of it until now! Oh well. Caught up in the moment. Had to trim off a dangly skull from the left horn to keep it from interfering with the "ripper gun".
The gun is a land speeder assault cannon from the Ravenwing sprue. A couple of shields from the marauders/marauder horsemen and a marauder cloak finish him out.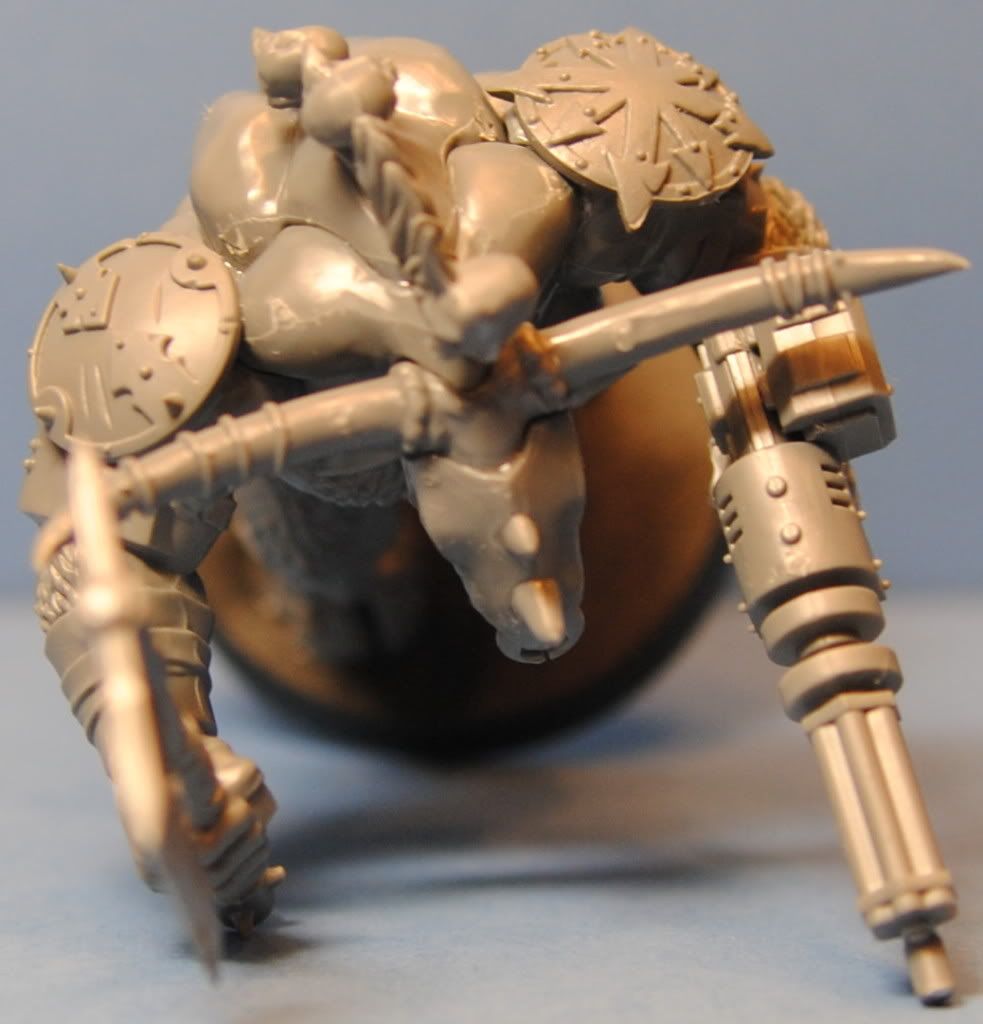 Top down view, for the shoulderpads. The chaos star proclaims his allegiance, in case him being a monstrous, likely blood-soaked abhuman mutant freak wasn't a big enough clue.
Front view.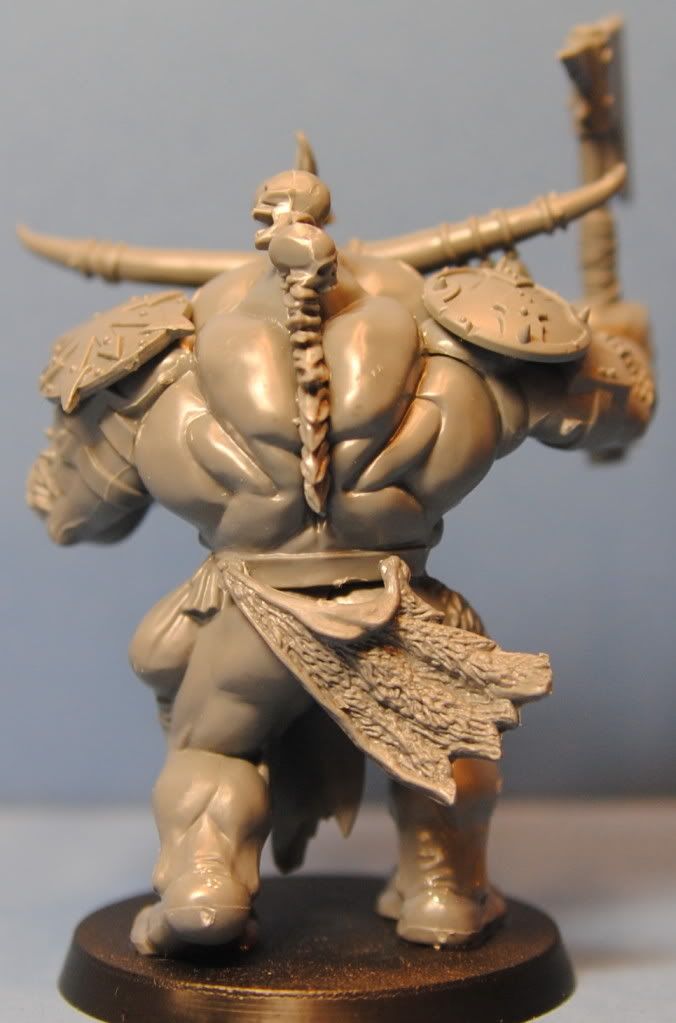 Rear view. Cloak added to obscure the back door. We may be ravening, murderous worshipers of the Dark Gods, but we're not savages.

He feels a little barren to me; I'd like to add some more stuff to him but I'm not sure what. Maybe it will come to me as I assemble the regular Ogres, or maybe some extra sigils and such on his skin when he's painted will do the job.