I polished off the Space Sharks landspeeder and assault squad, above. The gloss varnish brushed on the decals prior to spraying did seem to help with the fuzzing issues I'd had before.
Thinking of naming the sarge "Edward" in tribute to his epic whomping of the Ork warboss William Waaagghace last weekend.
Also based and sealed the Ork walkers, below.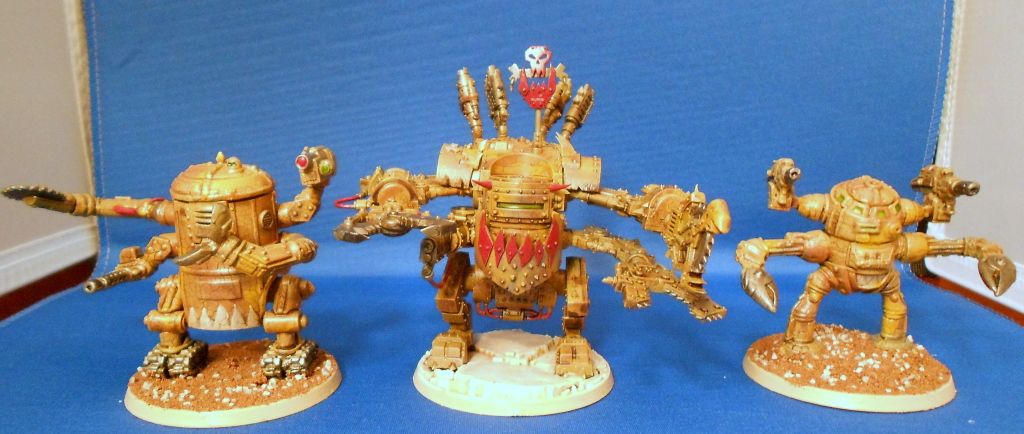 The yellowish light kind of washed out the color gradients on the walkers. I tried cooling the colors down in editing, but hopefully you get the basic idea!
So the Space Sharks are done for now! Come on Chaos! I guess that I'll start stripping old figures and start on some things I'm pretty sure will be useful while we wait on the codex - basic CSM, tanks and whatnot.