I had seen versions of this online a while back, as have most of you no doubt. I wanted to do it for a while, but just recently got around to it.
You need:
Tea lights (preferably on sale after Christmas
)
Cotton (free from medicine, vitamin bottles, etc)
White glue
Knife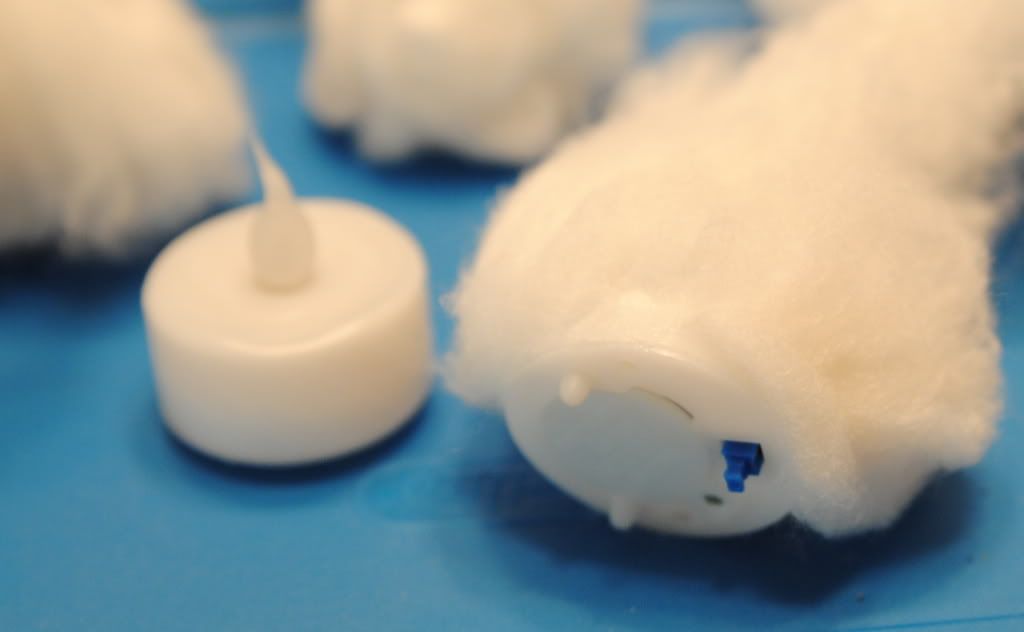 What you do:
Score up the sides of the tea lights with the knife, to help the glue on the normally smooth plastic.
Put glue on the sides of the tea lights.
Pull apart cotton a bit so you can fit the light partway into the middle. Mash the cotton around the sides into the glue with one hand.
Tease out the top part of the cotton with the glue-free hand.
Set aside to dry, wash hands.
Done.
__________________________
Other folks have painted the cotton, doing great reds and blacks and the like, but I like it as is for now. Plus, I can use them to double as smoke markers when they're off.