I've been thinking of throwing together an entry (with hopefully better pics) for the
Conquering Elite
contest GW is running at their site. I'm under no illusions that I'll win anything, but it sounds like a fun lark.
But which Elite to choose?
I narrowed it down to two choices. My Chaos Terminators, Chosen, and my Ork meganobs are not terribly pleased with me right now, but they'll get over it. The two finalists are my Ork Kommandos and the Scythiak Ogryn horde.
Do you have a favorite?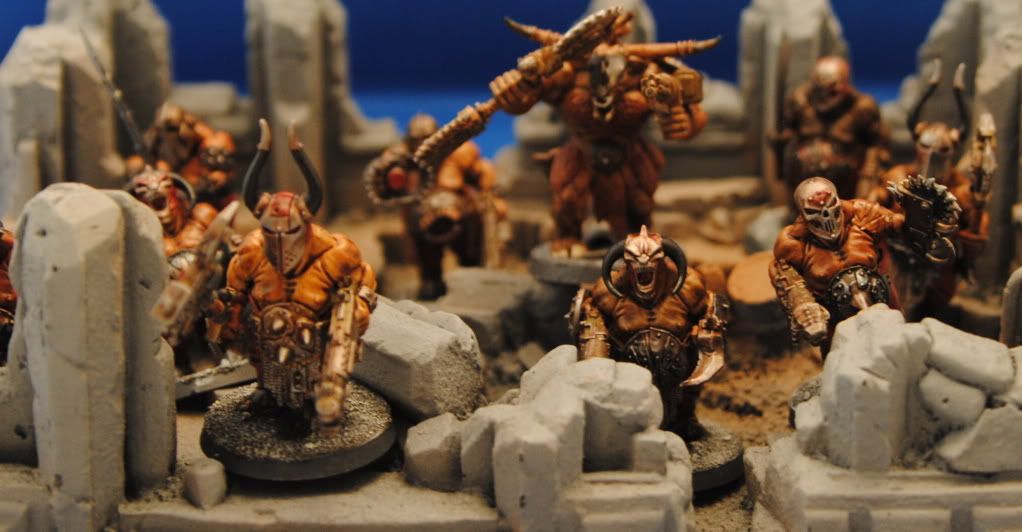 Good luck to anyone else entering!