I really should be finishing up the Cultists instead, since I'm currently using them in the league, but got inspired to work on these guys instead. Maybe fighting all those Librarians and Grey Knights activated some psyker-jealousy. So I did more work on these guys, "overseen" by the enigmatic Mors Vaul (in black, above).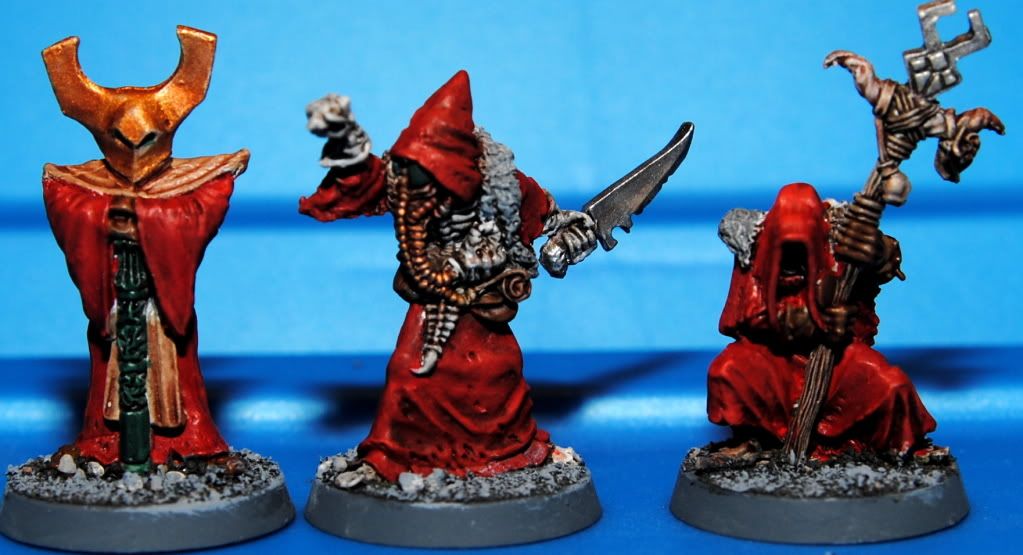 One of the things that had been holding me up was deciding how to do the masks and the contrasting tunics over the robes some of them have. I ended up with gold masks and a sort of tan overlay for the tunics, tying in with the general Scythiak fatigues.
They could stand a few more levels of highlights and shading. Though they'll probably die pretty quickly on the table, they're fun figures and deserve a little extra.