Players down at Gaming Underground had been bemoaning the lack of variety in terrain, so I made up a couple of pieces to leave there for a while. First up is a rocket-shaped birdhouse I picked up a while ago at Michael's at a discount as one fin was broken off. I figured it just saved me work, since I would probably have it as a crashed rocket anyways, and the broken fin makes it easier to lie down.
At first I thought of doing it as an ork rokkit, some kind of giant pulsa, but decided to make it imperial.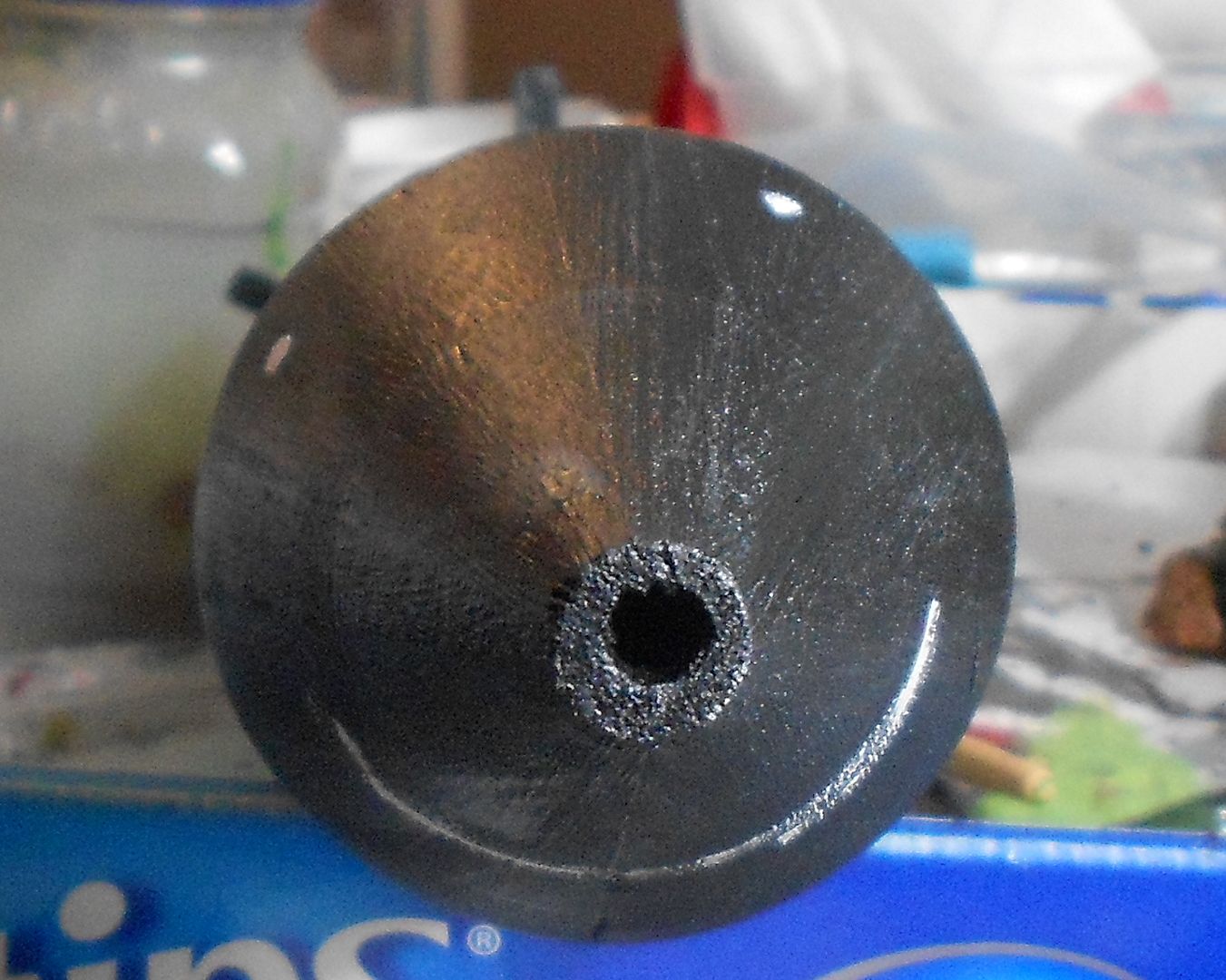 Before you get annihilated, you may as well see a friendly face...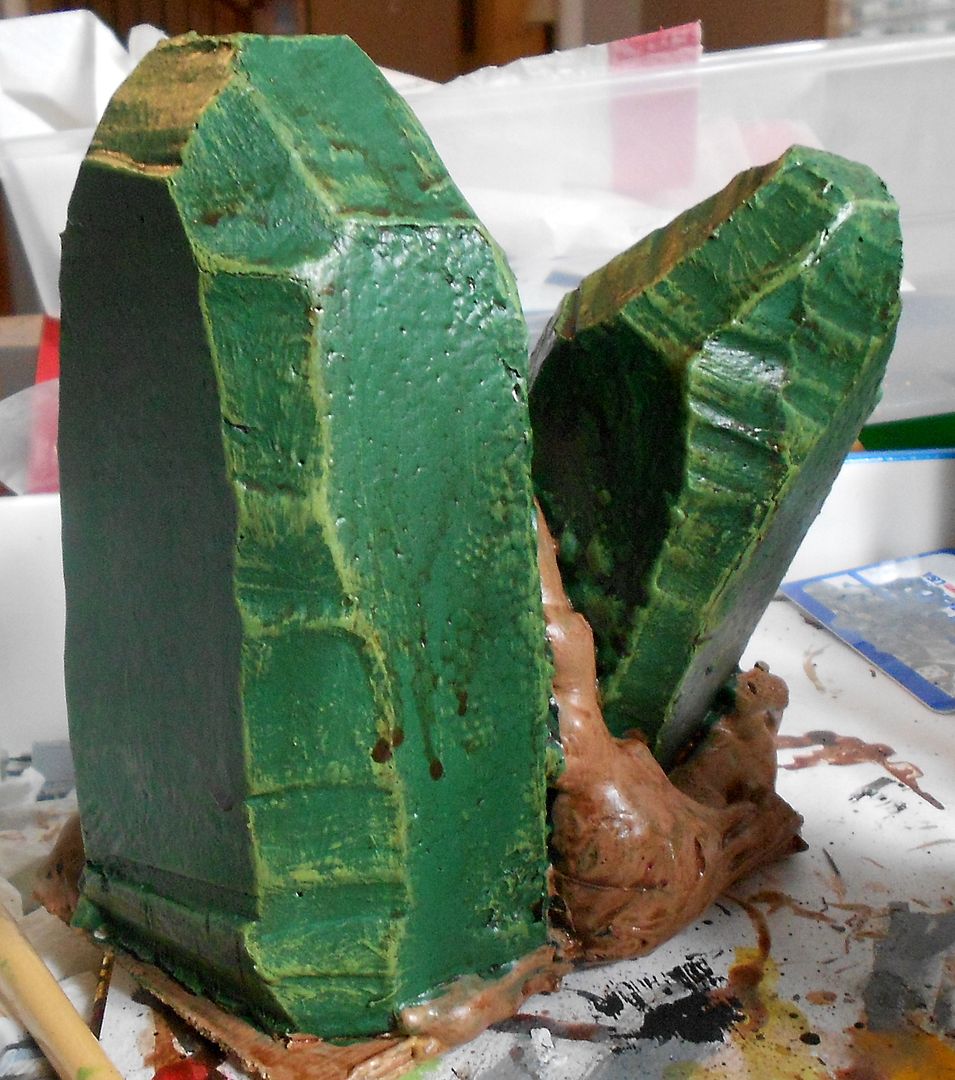 A friend of mine made these some time ago, and I dug them out to paint. Did them up as some kind of alien crystal/necron thingies/warpstone motherlode. Being foam, didn't want to use spray sealer, so used the brush on dip instead to protect them a bit.
They're now down at GU, perhaps they'll see use in some batreps!