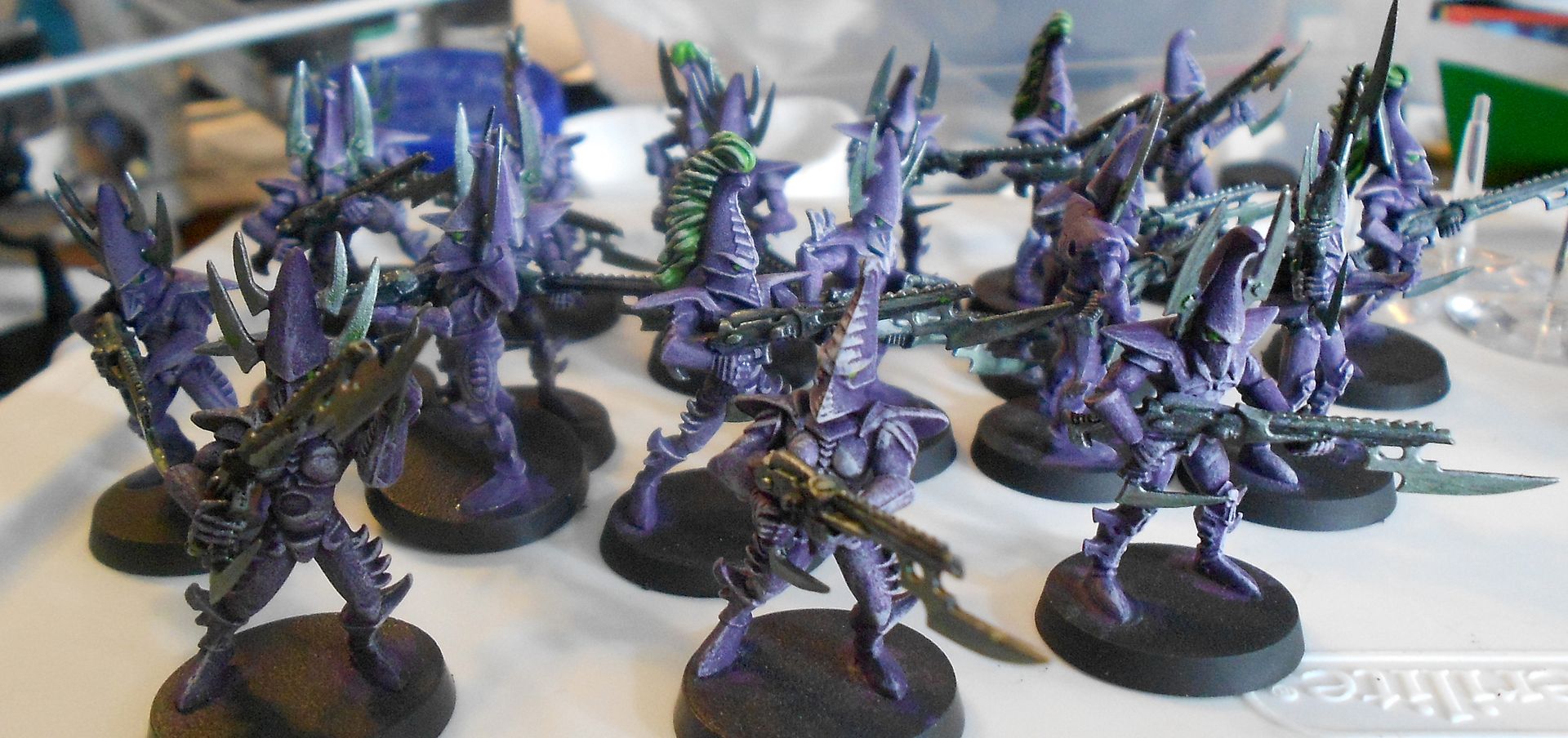 So we've gotten past a fried hard drive and a vacation - I'm home, computer is repaired, new pictures loaded up and here we go! More Eldar Corsairs for your viewing pleasure. Above are some Kabalite Warriors in old-school outfits, ready to unleash a ton of poison shots.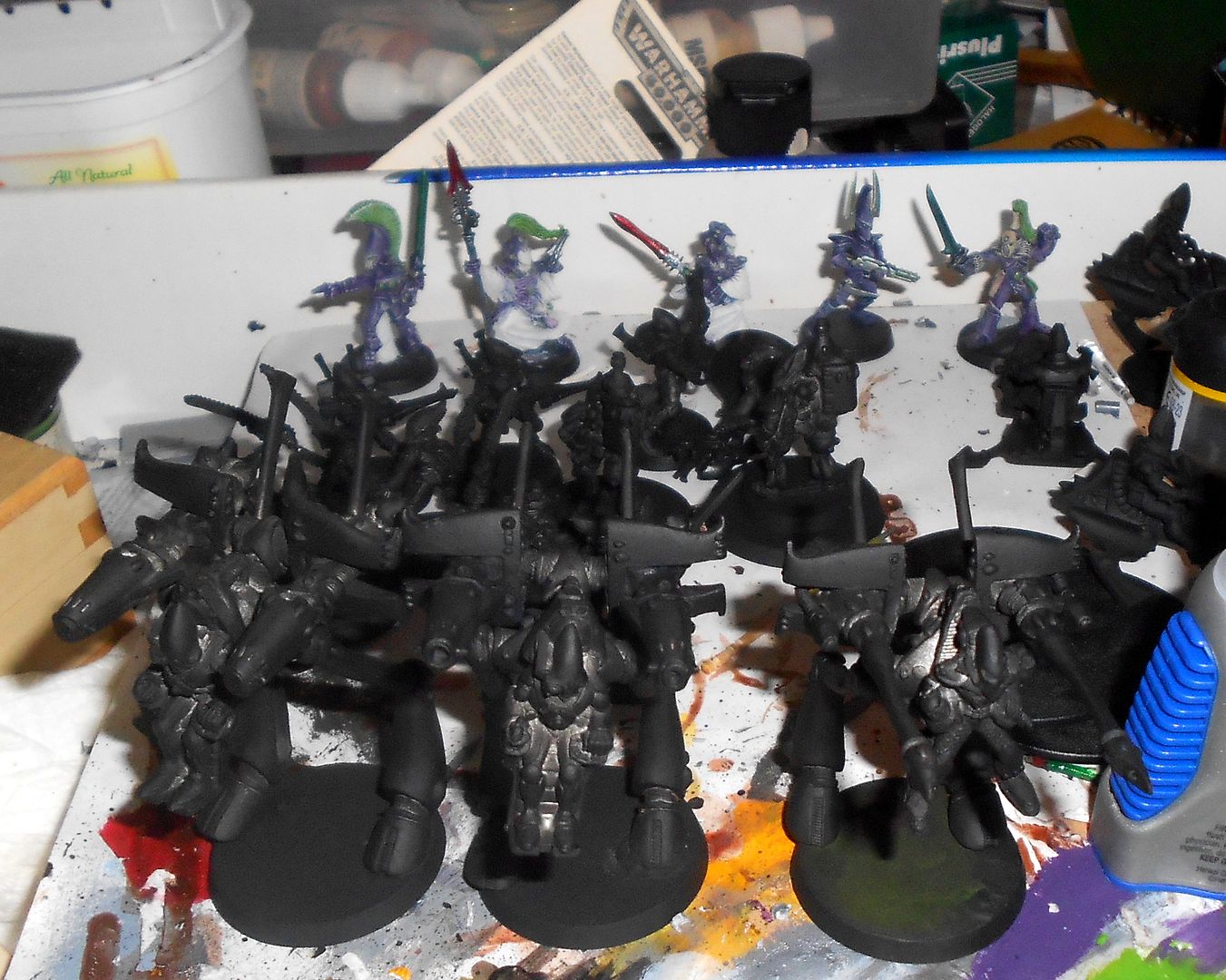 Some heavy hitters, Warwalkers assembled and ready for paint. I'll attach the bases to 60mm ones once they're painted, but it's just easier keeping them on the 40s for stability with pegs (the 60s are flat). Behind them are some guardians, scorpions, jetbikes and characters.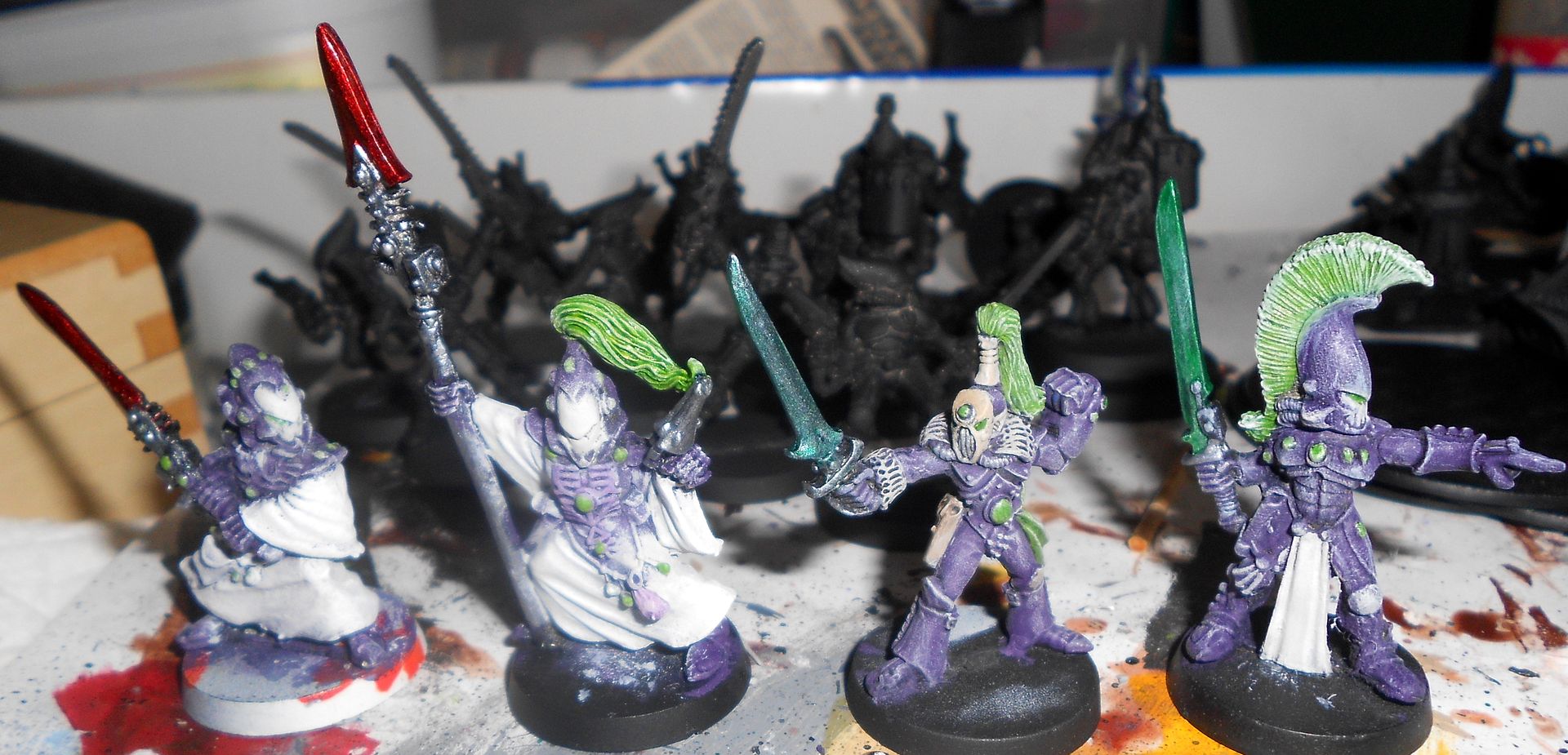 Speaking of characters, here they are at present. From left to right: Warlock, Farseer, Duke Sliscus counts as (old harlie figure), Autarch.
Same, without flash.
Rangers. At first I was going to convert Dark Elf corsairs more directly, giving them guns, but after an initial foray decided it would be easier and look better to just give some guardians the cloaks. Some chopping later they fit well on the old lasgun-wielding guardian bodies.

Back view, showing the cloaks.
I'm thinking of doing them up with jungle bases, both to tie in with the colors and to continue the Phantom tie ins.