Some sloppy test models for armies I'm thinking about.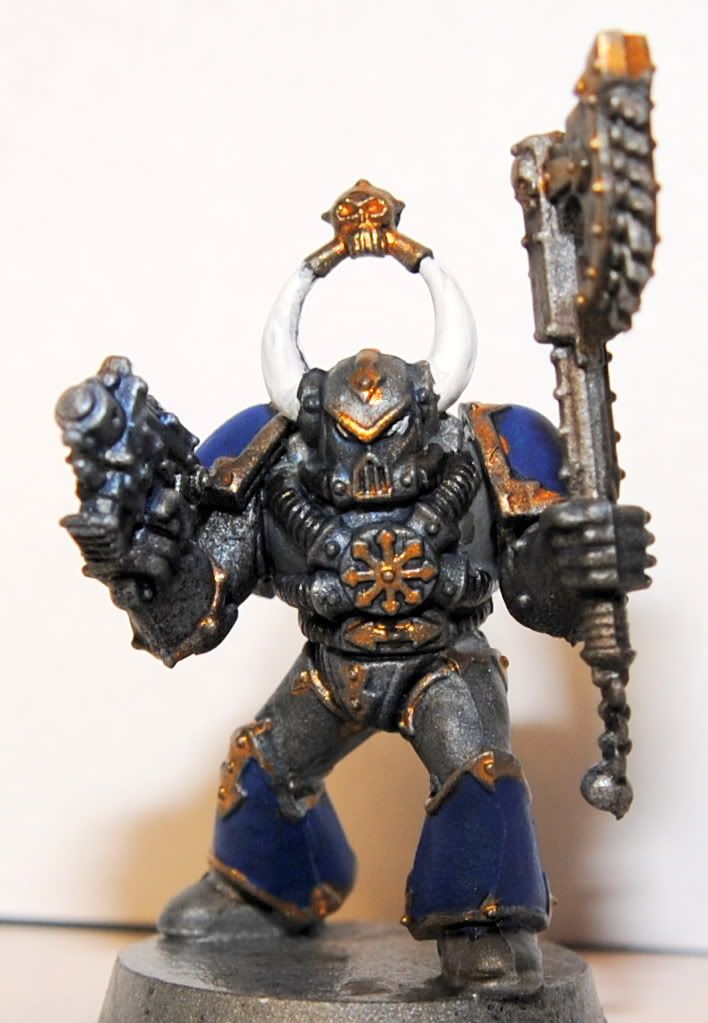 First up, potential scheme for the Tzeentchian Heralds of Oblivion. My current thought if I use this scheme and expand to other gods like Khorne or Nurgle is to just replace the blue with an appropriate color so the force will still look unified but easy to distinguish within the force.
Next, some possible schemes for the Sons of Taurus:
And lastly a test Space Shark:
Whatcha think? Do you have a favorite Sons of Taurus scheme?