Game On's 2012 Games Day has come and gone, with well over 100 cans of food collected for charity, a number of games played, multiple stories and items swapped. A bit smaller turnout than past years likely due to the proximity to holiday commitments, but a good sized crew nonetheless.
More tables in back
Chris from
Sippin' on Paint Water
brought his recently completed space station battle, with cultists arrayed against a boarding party of space marines. He ran through it a few times during the day, with different scenarios and modifications.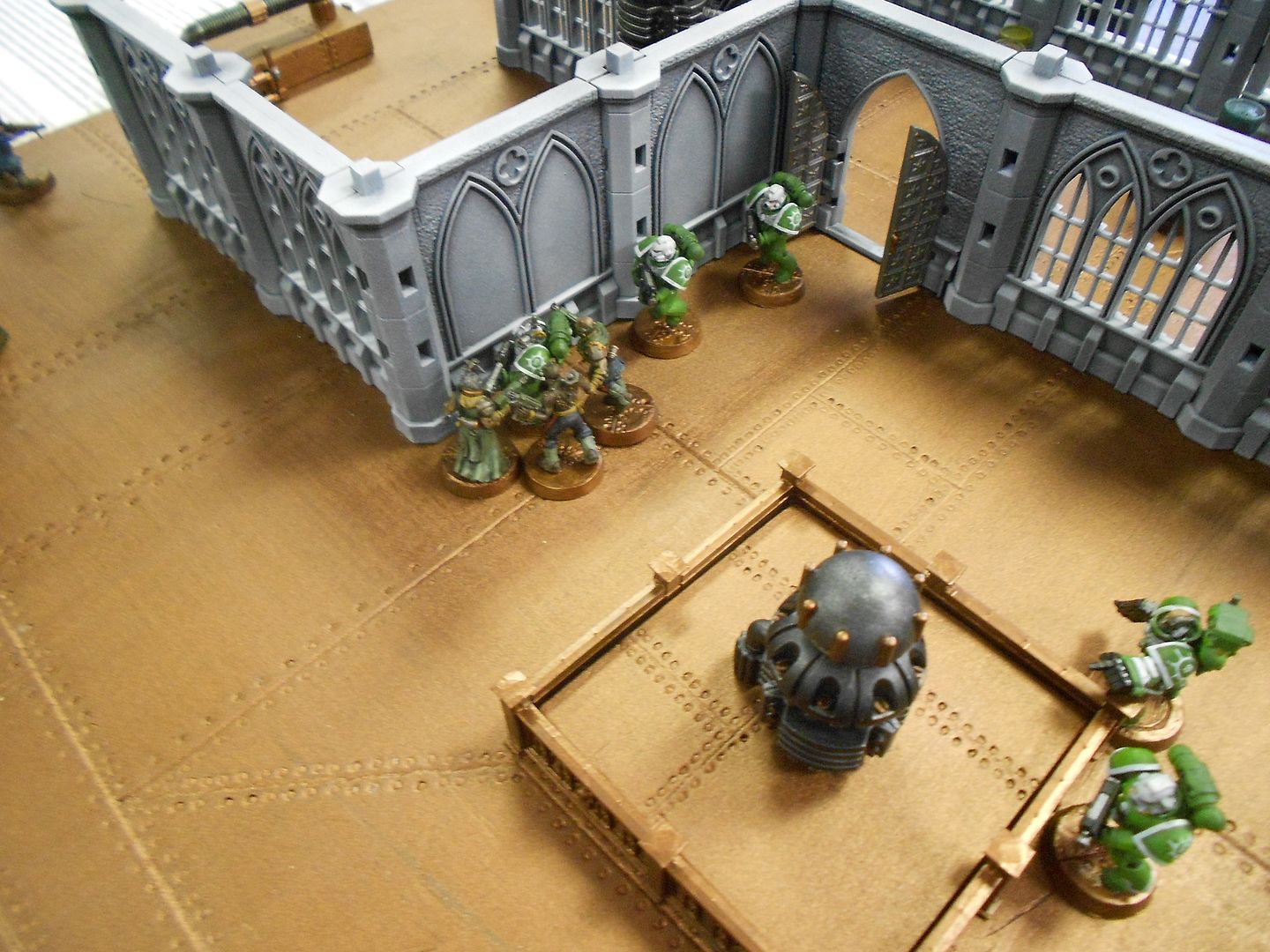 The squad splits up to head for different objectives. One, to cut off power to the elevators bringing more defenders to the fray, the second to cut off power to the station's defenses, allowing the main assault force to board.
The first game ended in a draw; not sure how the others turned out.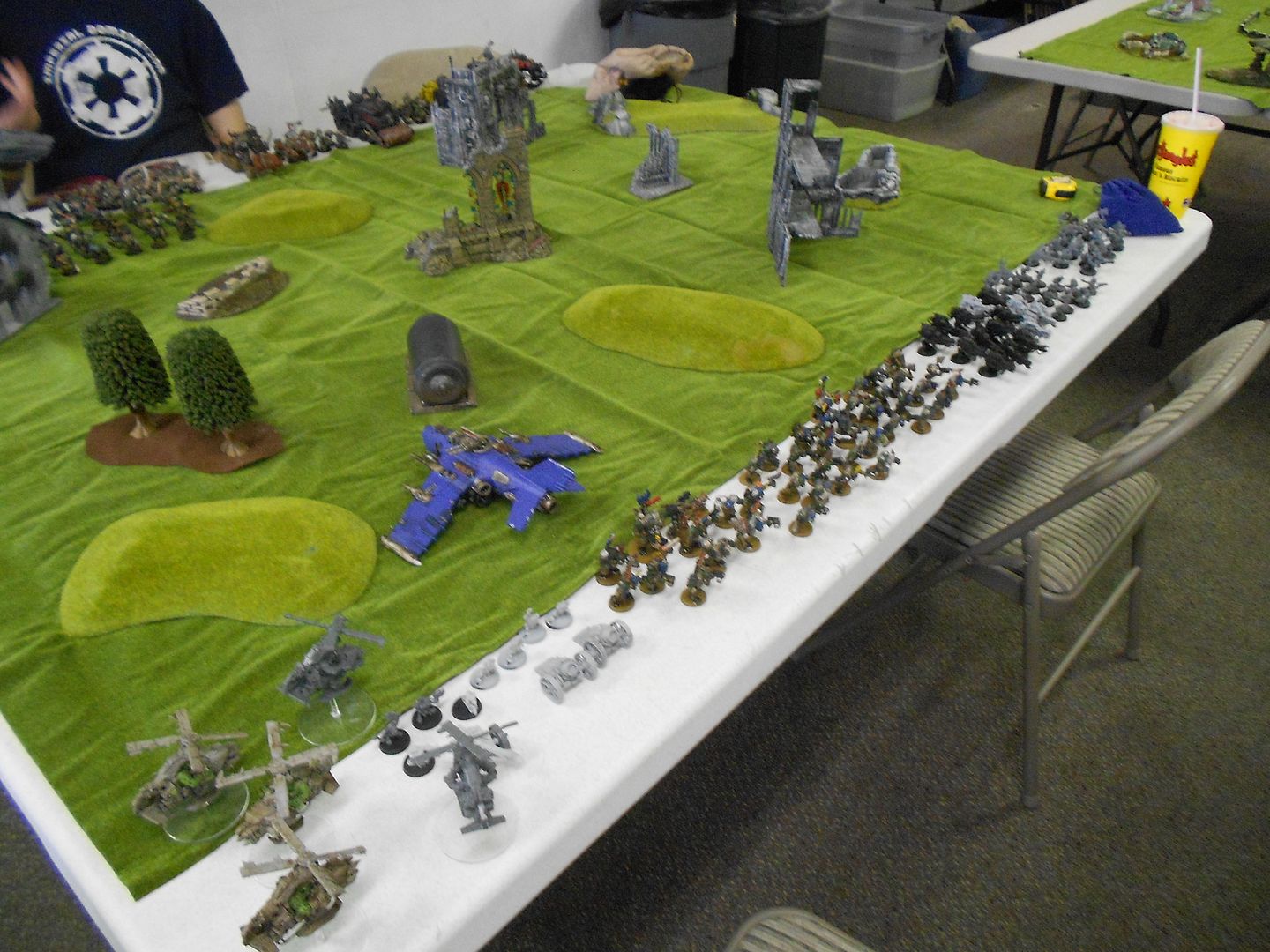 Ork on Ork battle brewing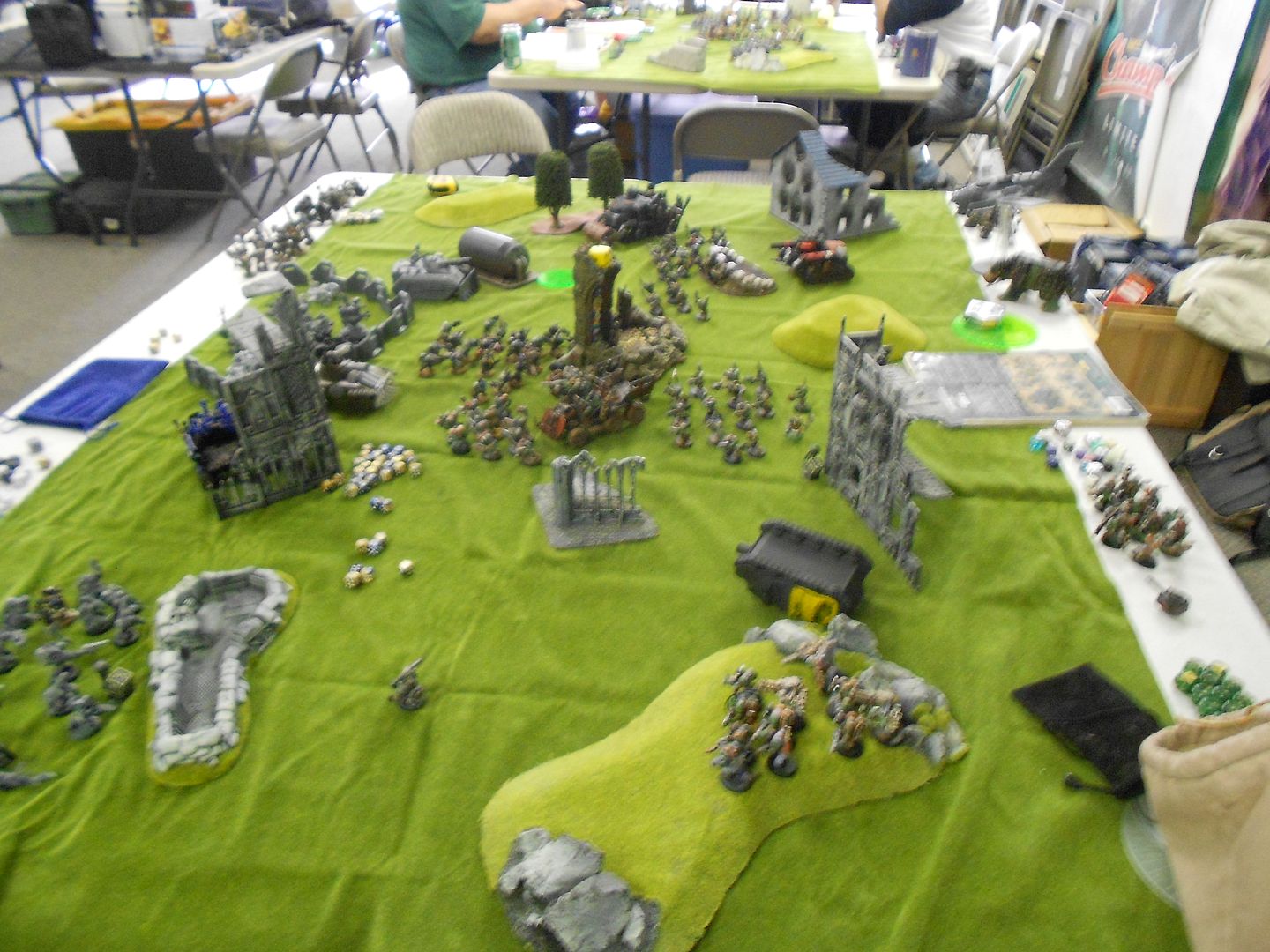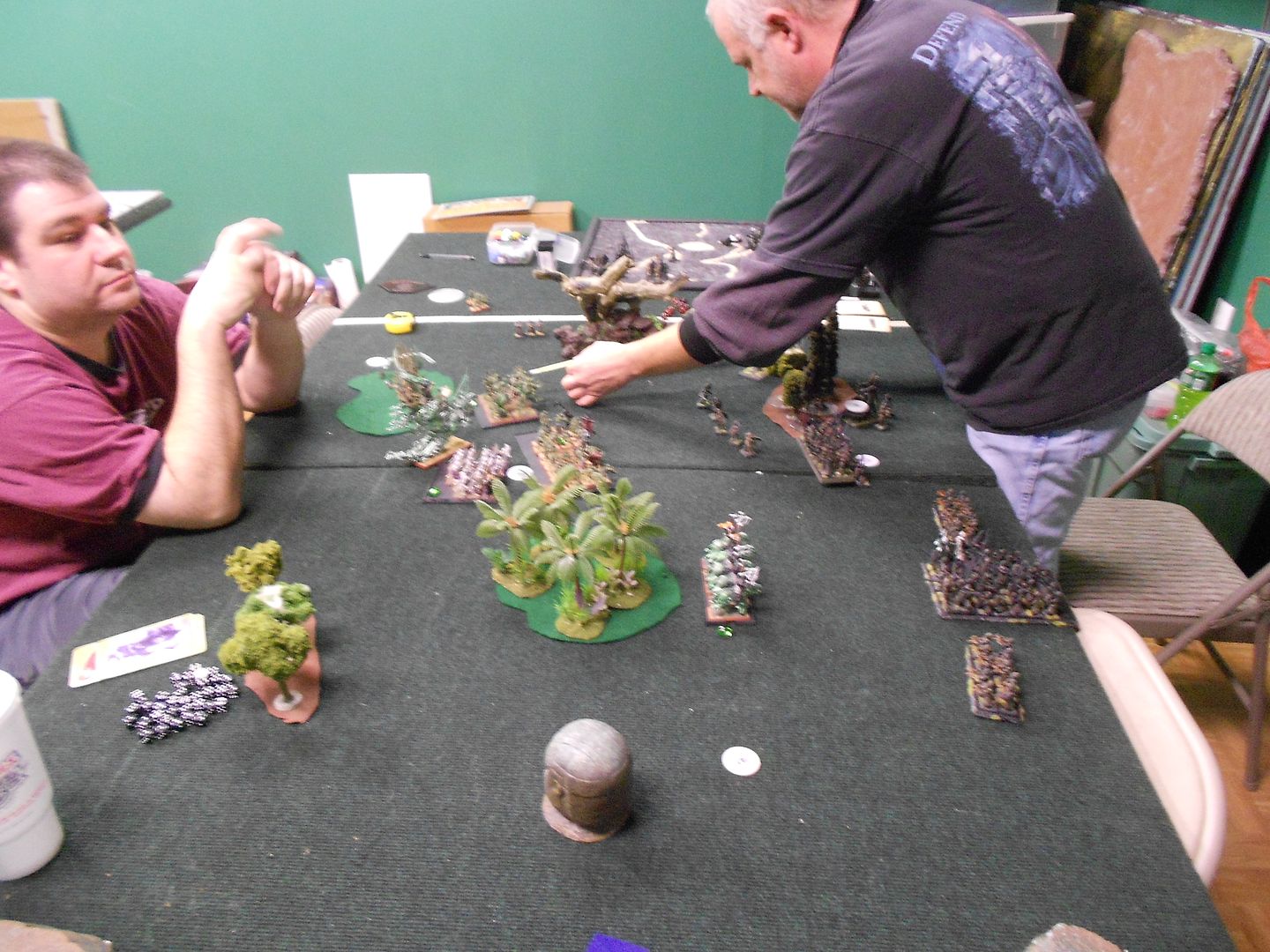 One of several fantasy games played, this one vampires vs Dark Elves
Another fantasy game gearing up, this one a 3rd ed Chaos vs. Undead match, circa 1987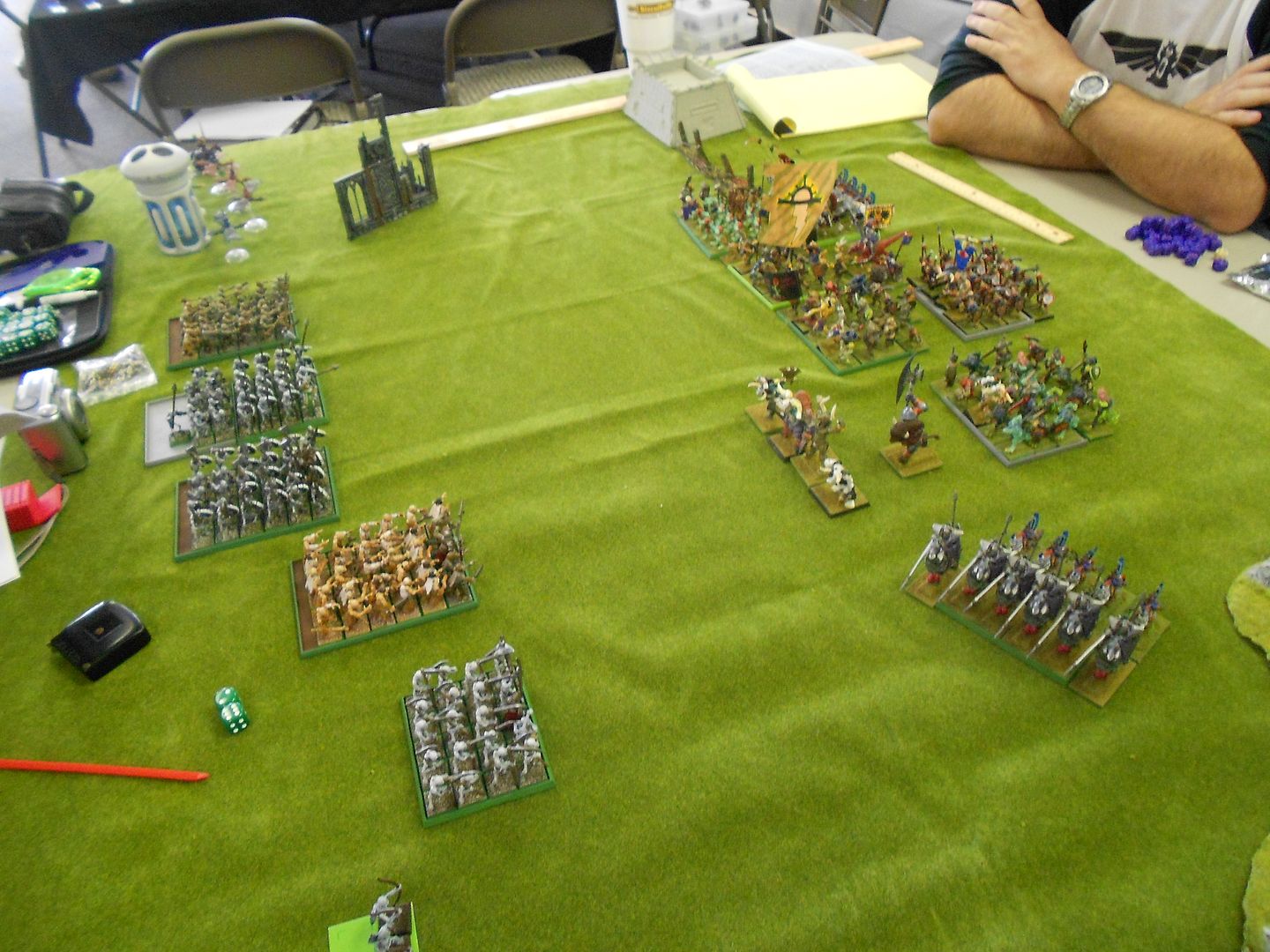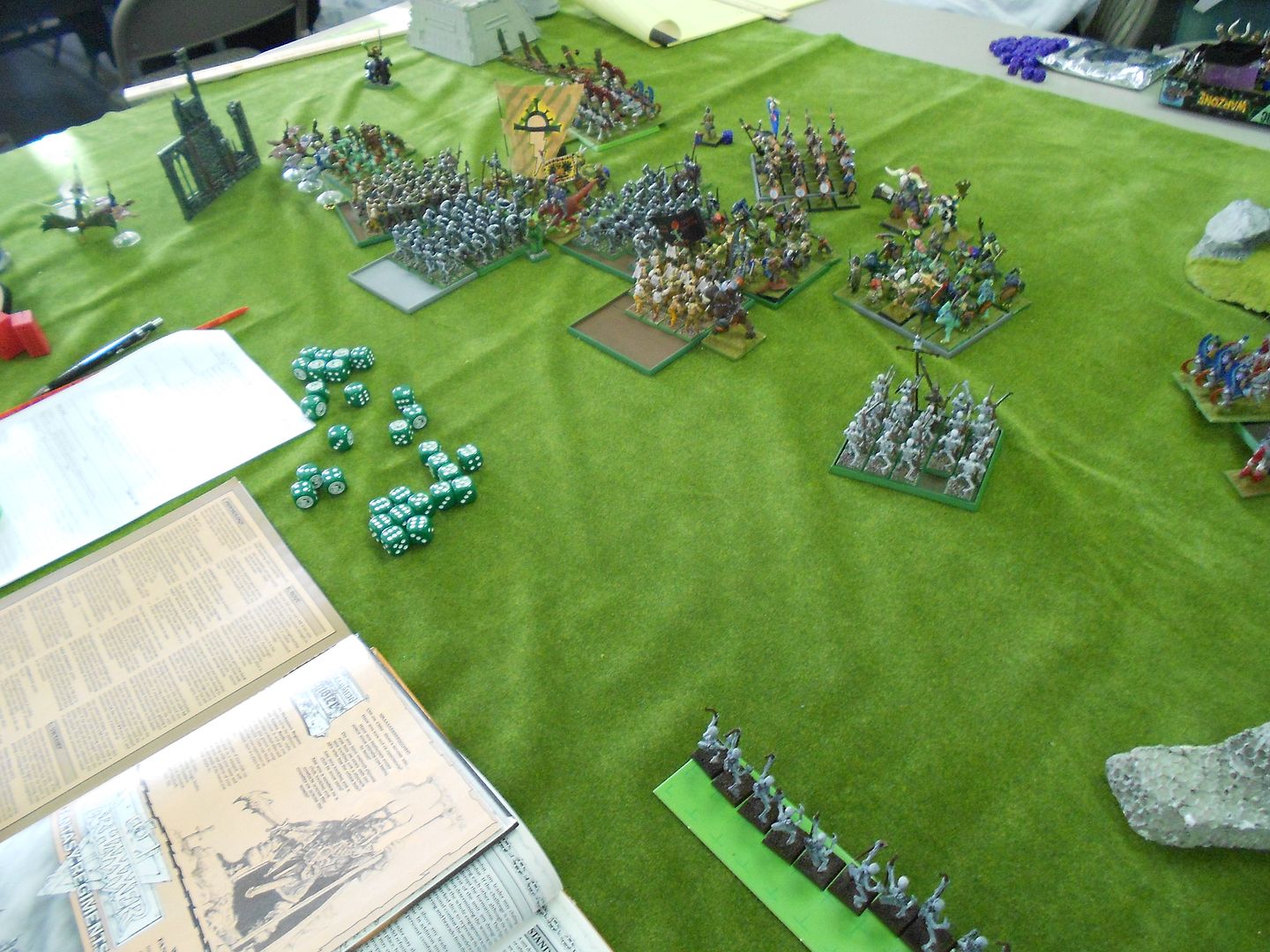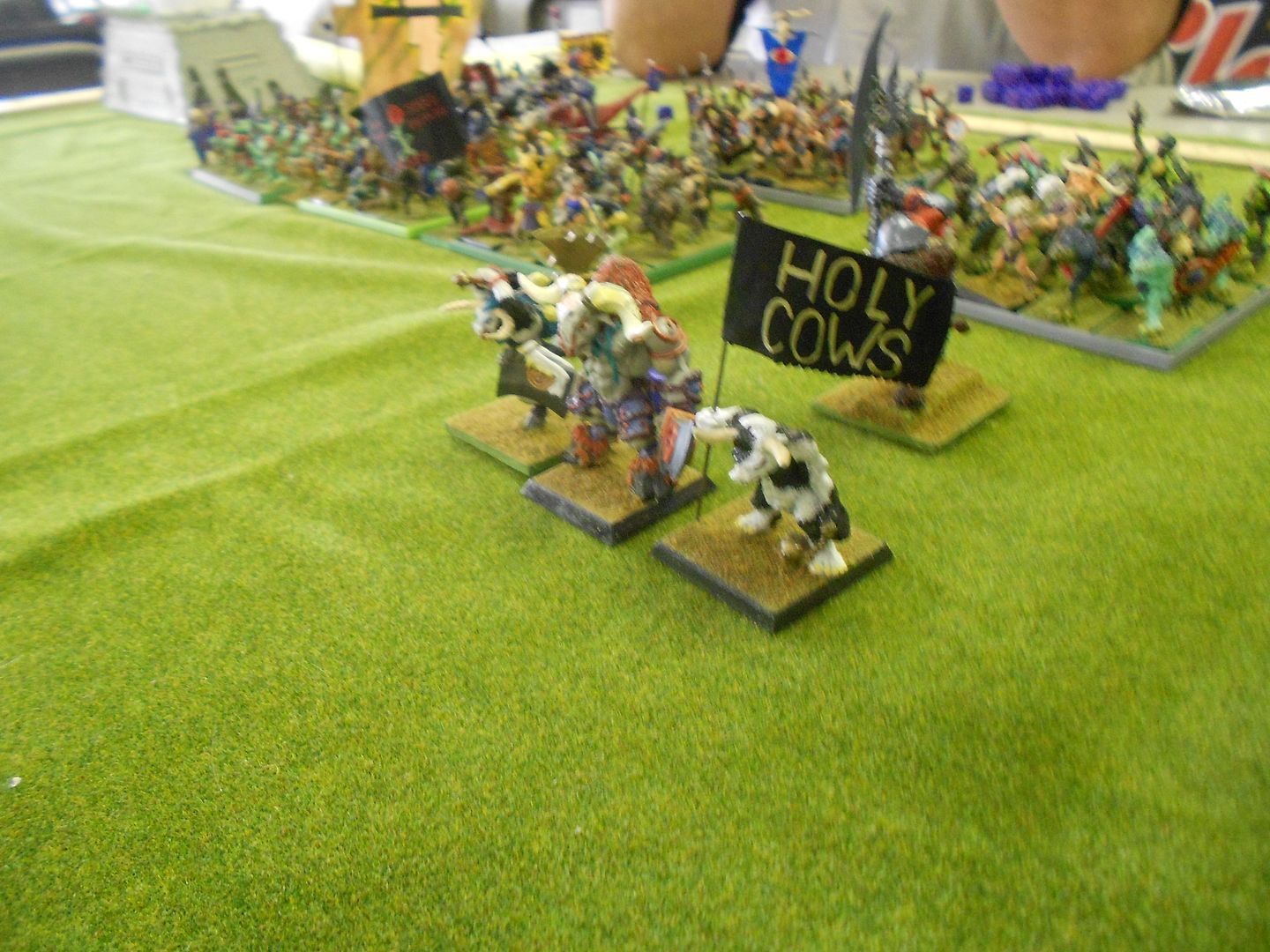 Eldar battle their dark kin amid the ruins of an Imperial city
Some wheeling and dealing, but not as extensive as in previous years. I broke roughly even, with a few trades, a few sales, and a few purchases. Brought home a metal hellcannon (assembled), some old Judge Dredd figs, two razorbacks, an IOU for a drop pod, a book, some old striking scorpions and a spare Kharn. I also won the door prize and took home a papercraft Space Wolves Thunderhawk for bringing the most cans in. Now I have something to bring to those Apoc games I guess, though it will likely see more use in RPG games. Man, my D&D group is going to hate that thing.
Just kidding.
Next up, my own battle against Aaron's Pilgrims of Rust IG force using my Orks.