I managed to get some work in on my Dark Vengeance cultists. I just built them straightforward; might work with conversions later on with others, but they're decent enough as is for me.
Still need basing and sealing, but otherwise pretty far along.
The Supplicants are used for extra manpower when better-trained and equipped auxiliaries are not available. They are made up of those seeking favor for various reasons - fanatics, criminals, or those with serious illnesses that the overlords' medical technology could cure.

In times when manpower shortages are particularly acute, such diagnoses tend to become much more common.

Of course, those diagnosed who do not actually suffer the illness are much easier and cheaper to cure, should they survive. A miracle!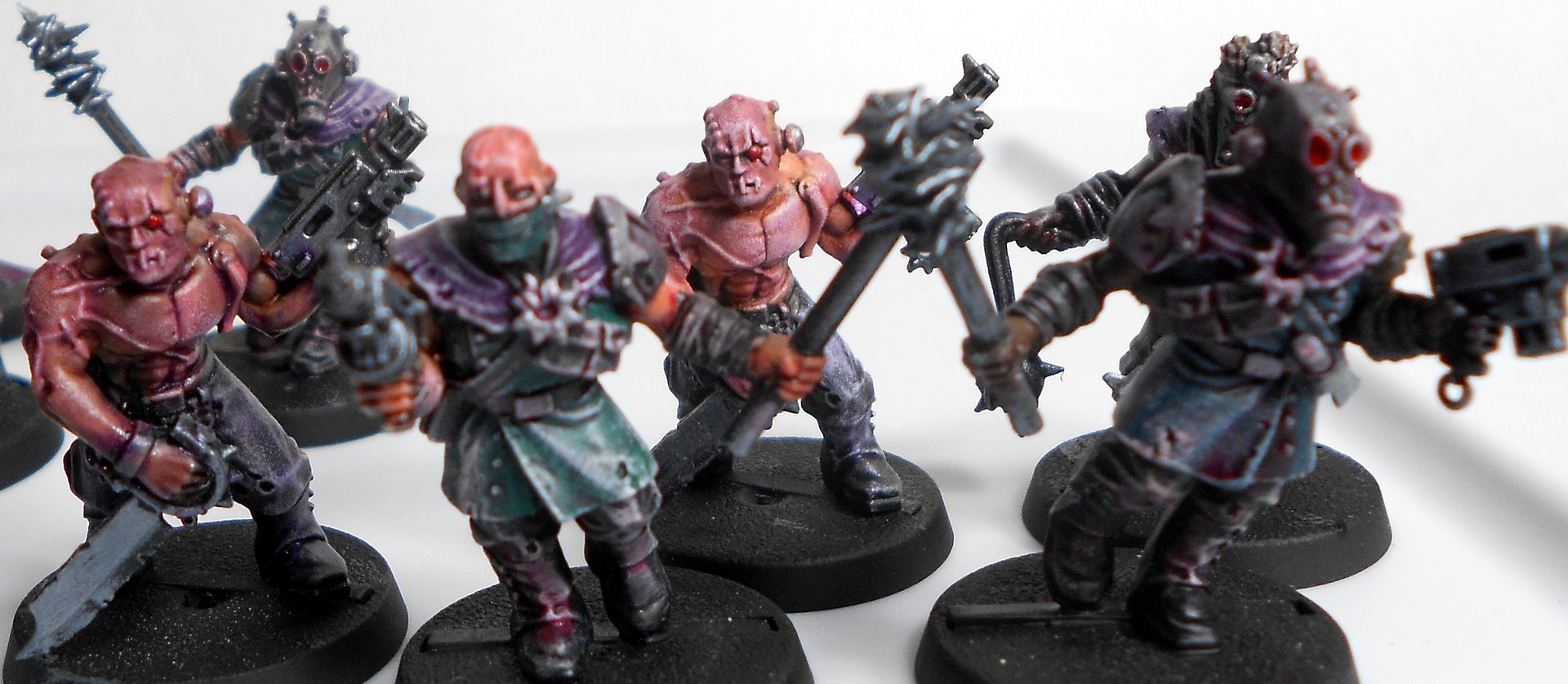 Lots of nice detail and definition on the cultist figures. All the folds and little tears makes them fun to paint for me. For lenses, the transparent paints over a shiny base like silver, then covered with a blob of gloss sealer has become my favorite method lately.