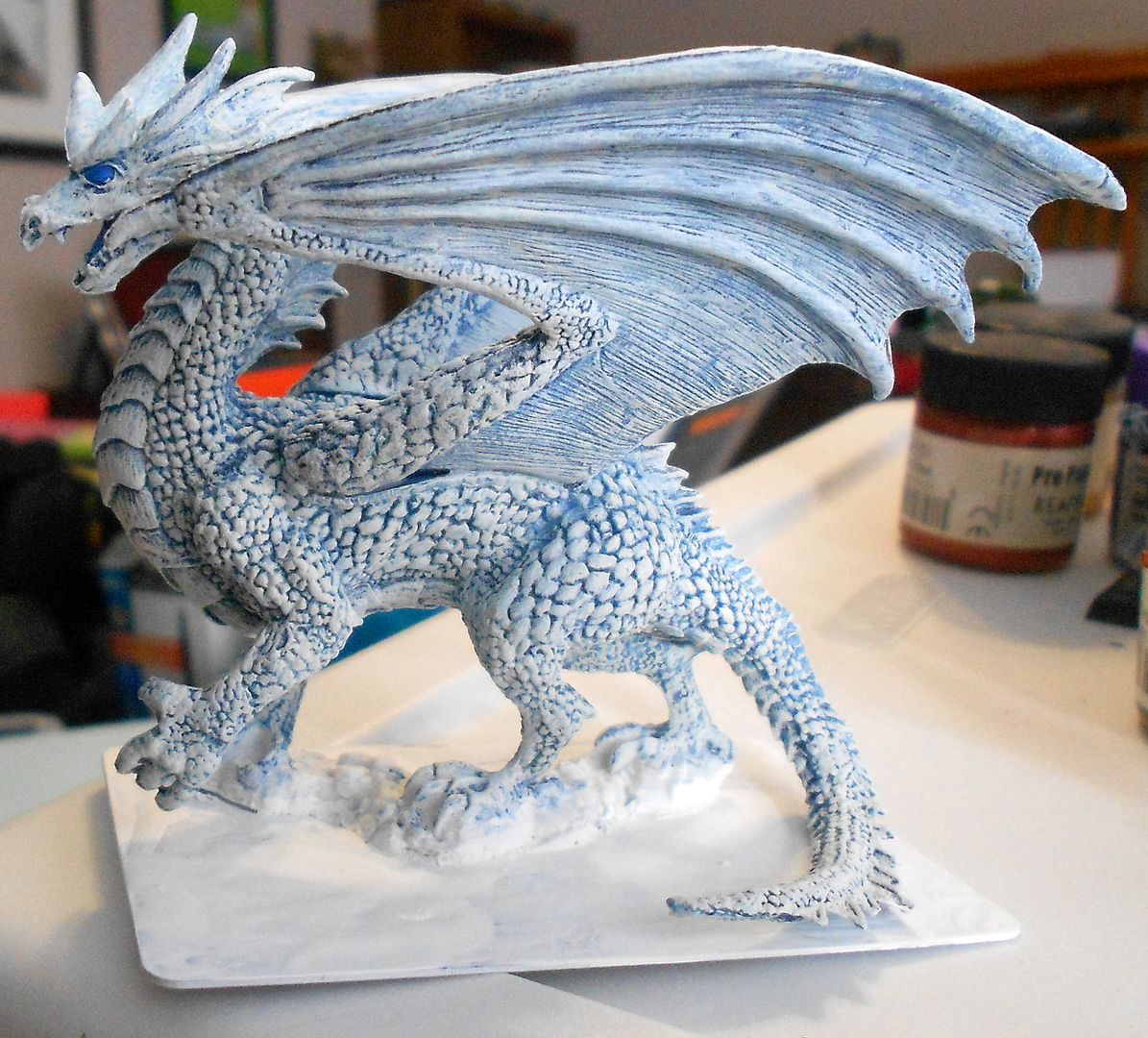 An appropriate figure for the weather here today.
Over the past few days I put 40K aside and played around with knocking some Bones/Reaper figures out, to dent the backlog up a tad before the second round of Bones Kickstarter figures arrived. Above is a dragon done up simply as a White Dragon/Frost Dragon.
A metal Reaper figure of a demon, I actually did this one a while back but don't recall if I ever posted it yet.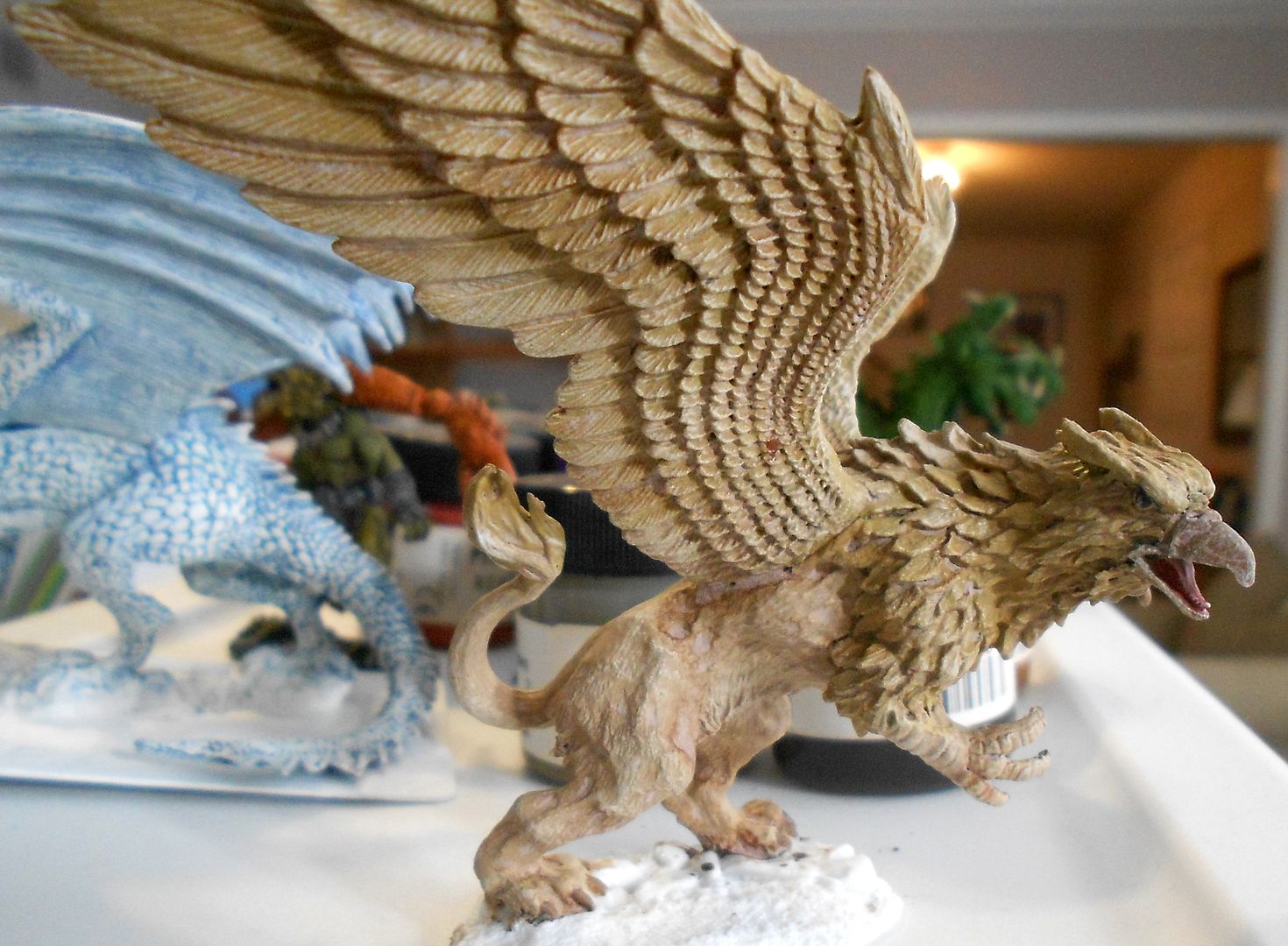 Bones Griffin.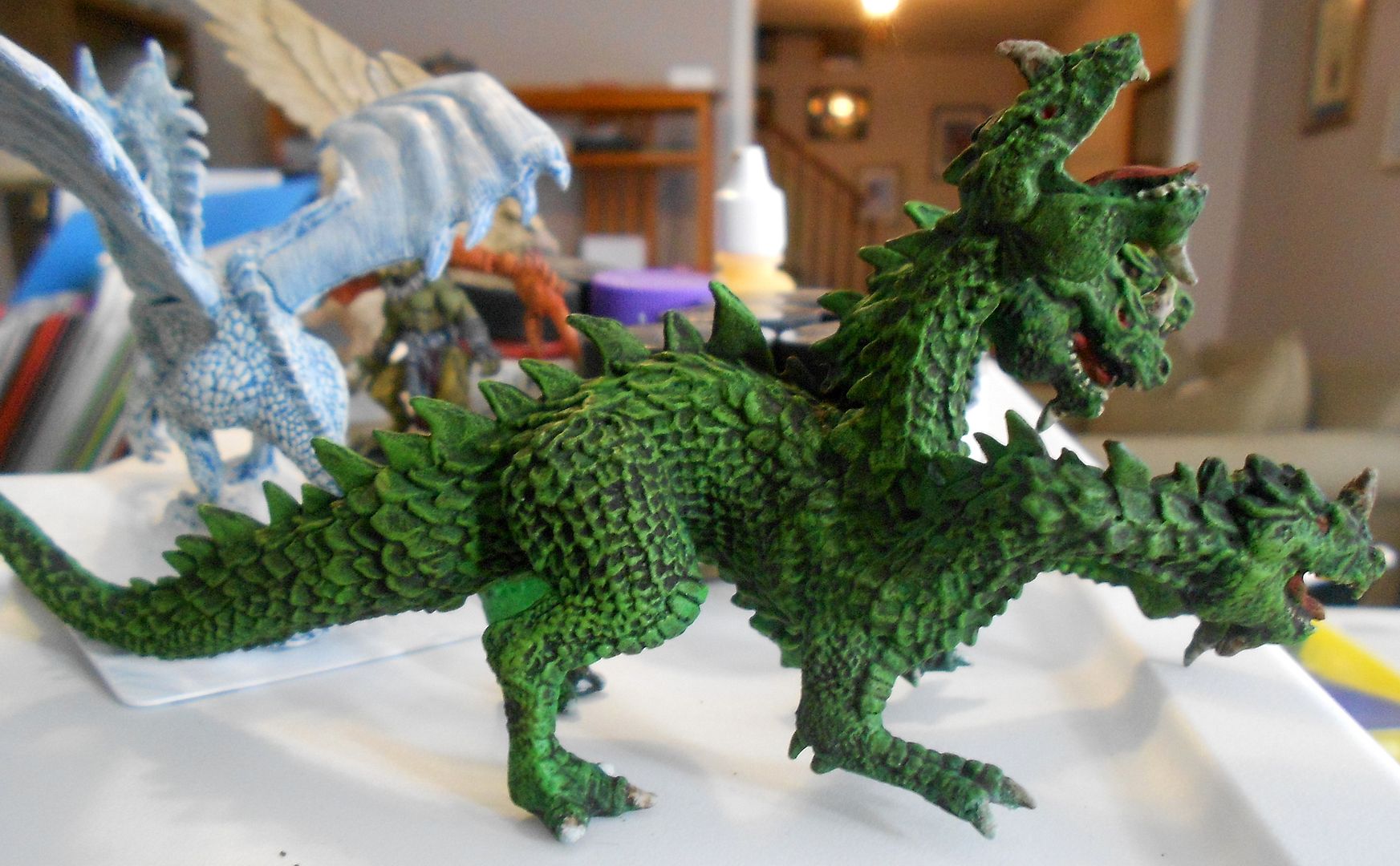 Bones Hydra.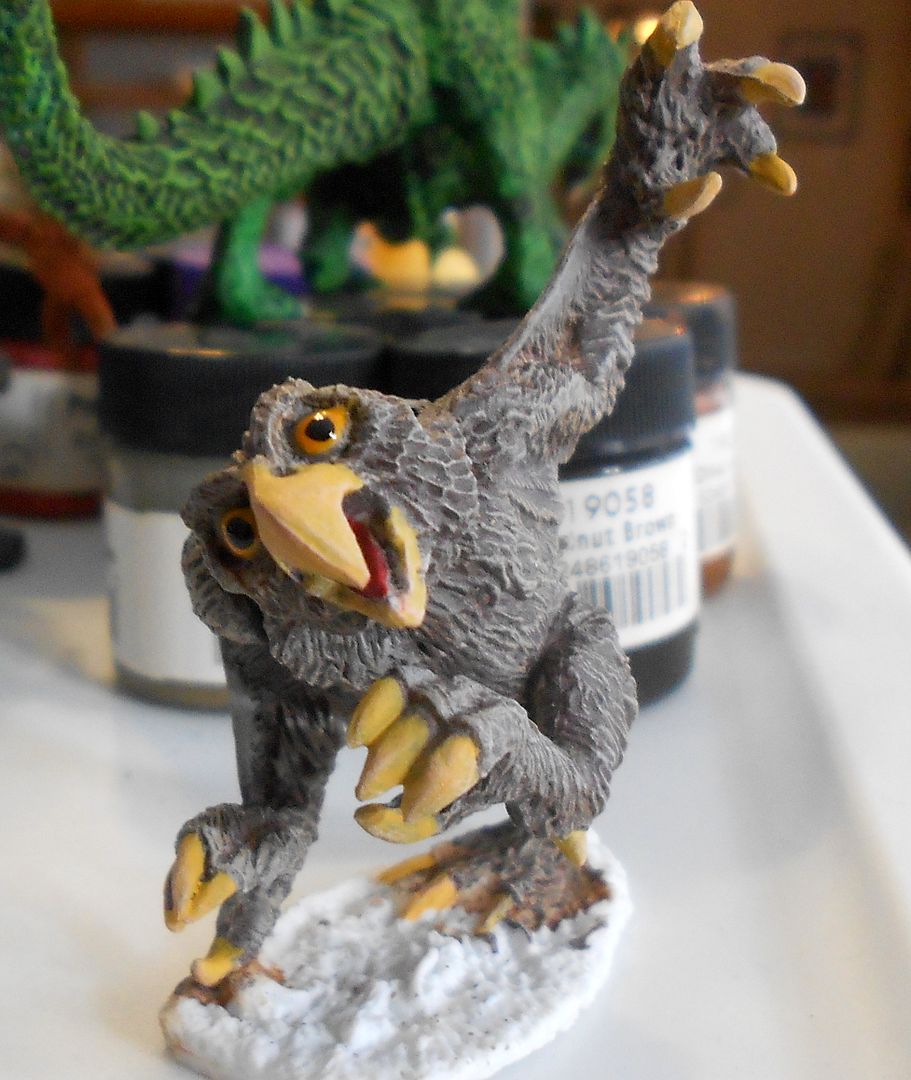 Bones Owlbear, terror of D&D characters everywhere. The right arm/wing doesn't fit in very well.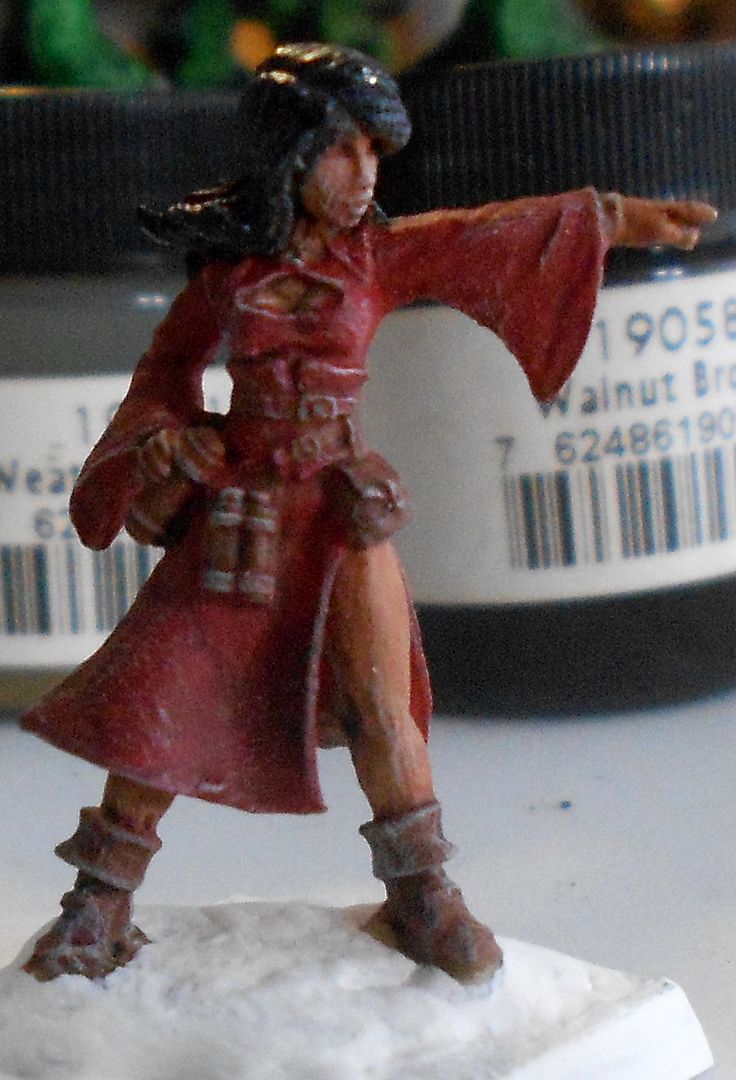 Metal Reaper sorceress done up rather basically.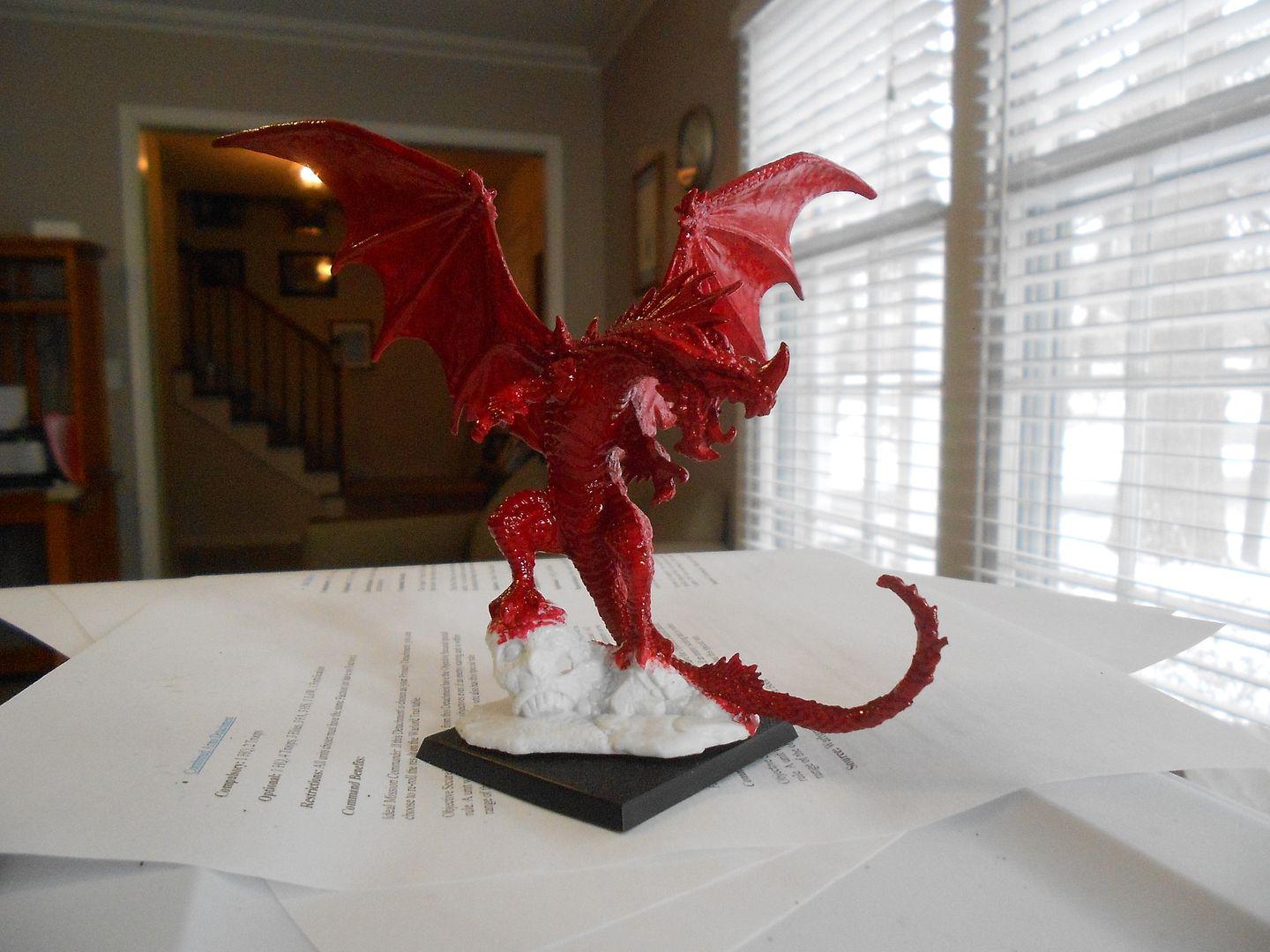 Next on the agenda, Bones dragon from the Pathfinder cover.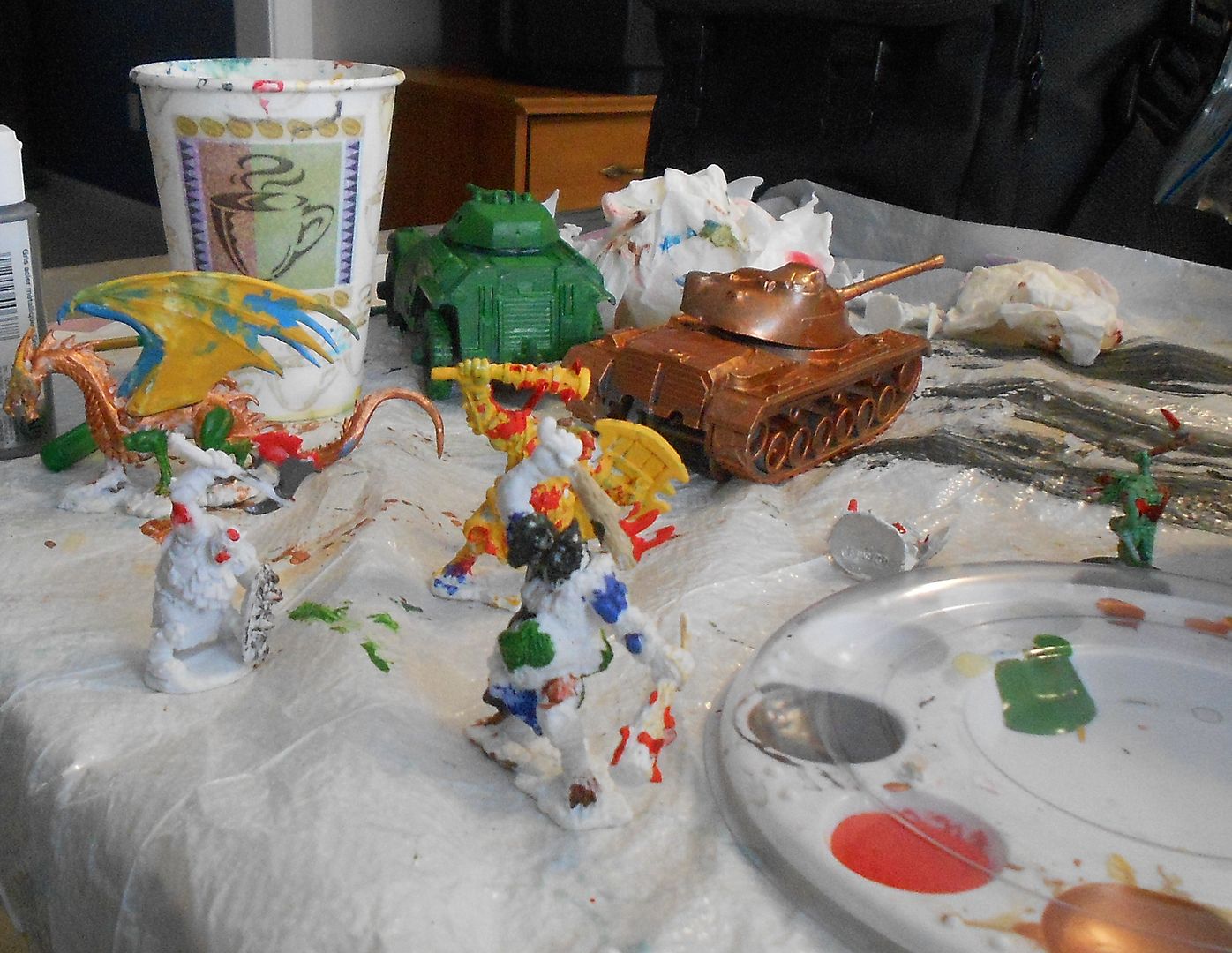 My son's workbench. He has a bit of trouble deciding on color schemes.
I like the Bones stuff for the most part, especially the bigger critters. Detail's not as great as metal and when things are bent it's annoying, but great for the bigger things that would be very expensive/heavy/difficult to assemble in metal and for bunches of small fry. For things you want to really paint well and have detail pop, stick with metal, but if you want a bunch for a decent price Bones are great if you accept the limitations.
As fate would have it, the Bones II Kickstarter package arrived yesterday, so I have a bunch more to work on. Some nice pieces, and I'm especially pleased with a large batch of gnolls to add to my existing band. Some figures have been added to my son's pile as well (he's especially excited about the big sharkman figure). More dragons and humanoids and whatnot to come in future posts I'm sure.