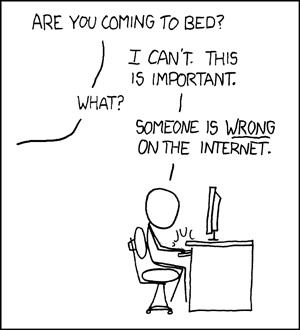 Image from the awesome
http://xkcd.com/
.
If you bounce around to different sites and blogs you've probably caught at least a part of it. The member-measuring and sniping at other sites that seems prevalent in a number of places. Dakka vs. BoLS vs. DLT, YTTH vs. CF, etc.
To paraphrase Rodney King, can't we all* just get along?
*except of course for those Warseer wankers.**
**I keed, I keed.