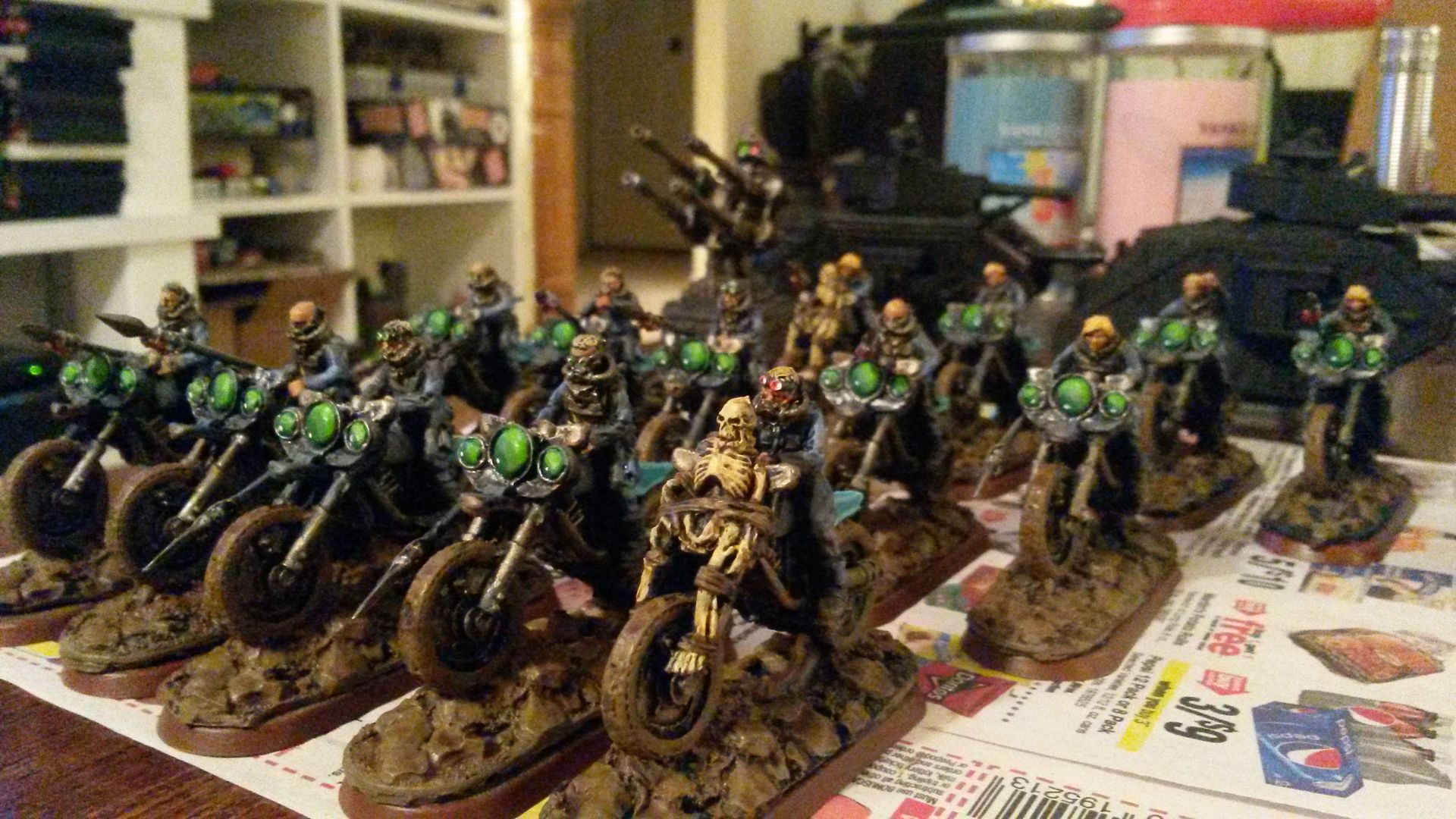 I had a nice email from reader Catachan Commissar with some pictures of his kitbashed guard and other things I had asked him about back in the comments on my
kitbashing
post a while back, and graciously agreed to let me post them so all of you can see them too. You may be able to see more on Twitter under #warmongers.
Above are rough riders on bikes, an idea he was inspired to do by
Mordian 7th
. Ramshackle Games bikes plus parts from Victoria Lamb.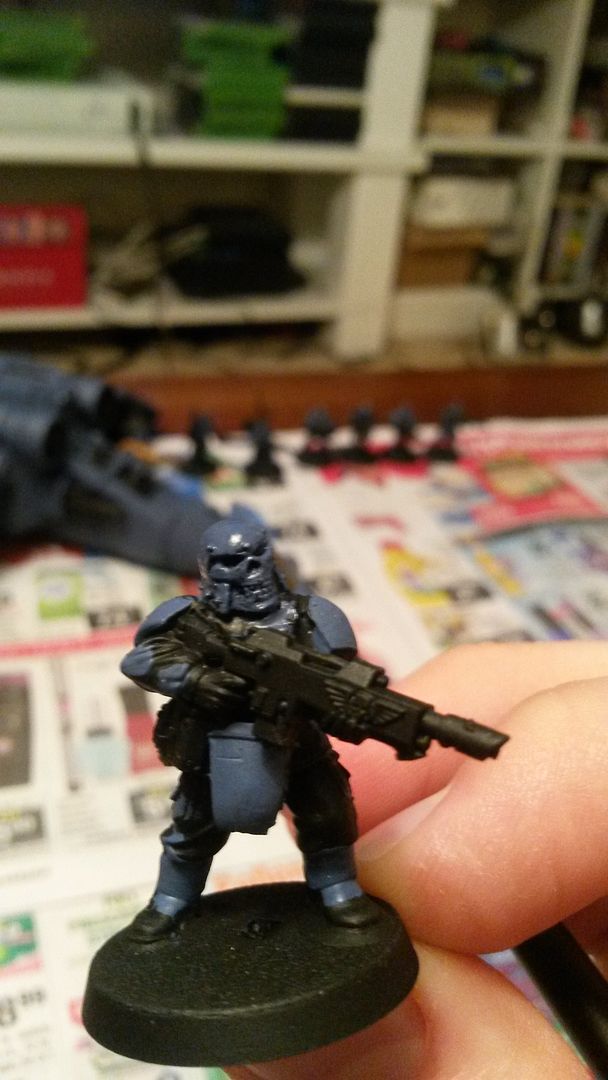 Carapace-armord veteran, with a helmet that is much scarier than his weapon. Such is the life of a guardsman. Maxmini head and cut up SM shoulder pad for the extra armor.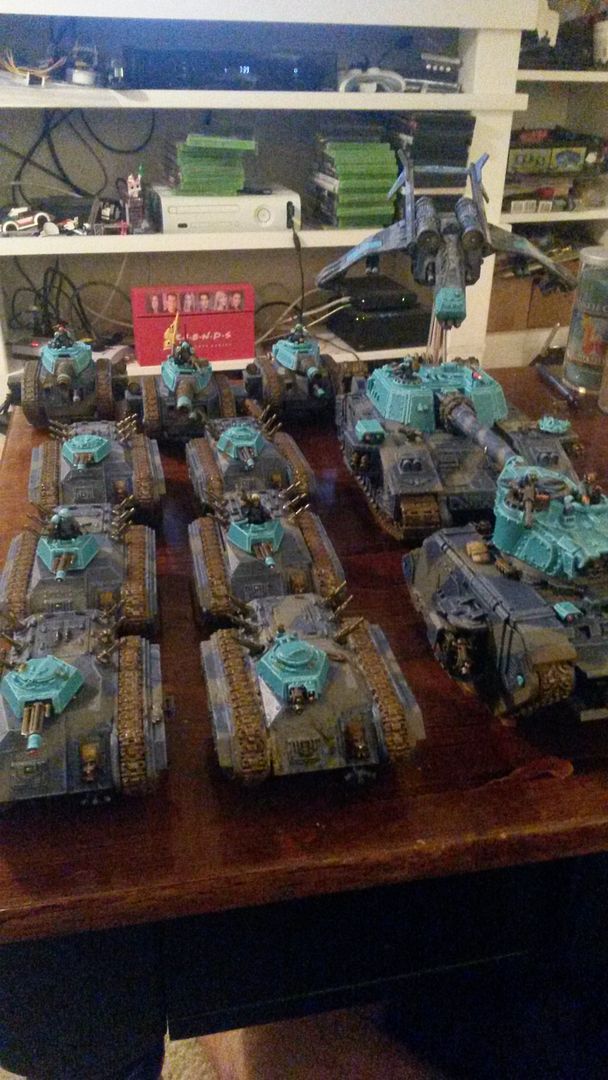 Armored might, protecting the Friends DVDs. I really like those turrets. I keep seeing great stuff in that kind of color, I may have to do a blue-green army sometime.
And last but not least, the stompa destined to bring balance between Gork and Mork...or not.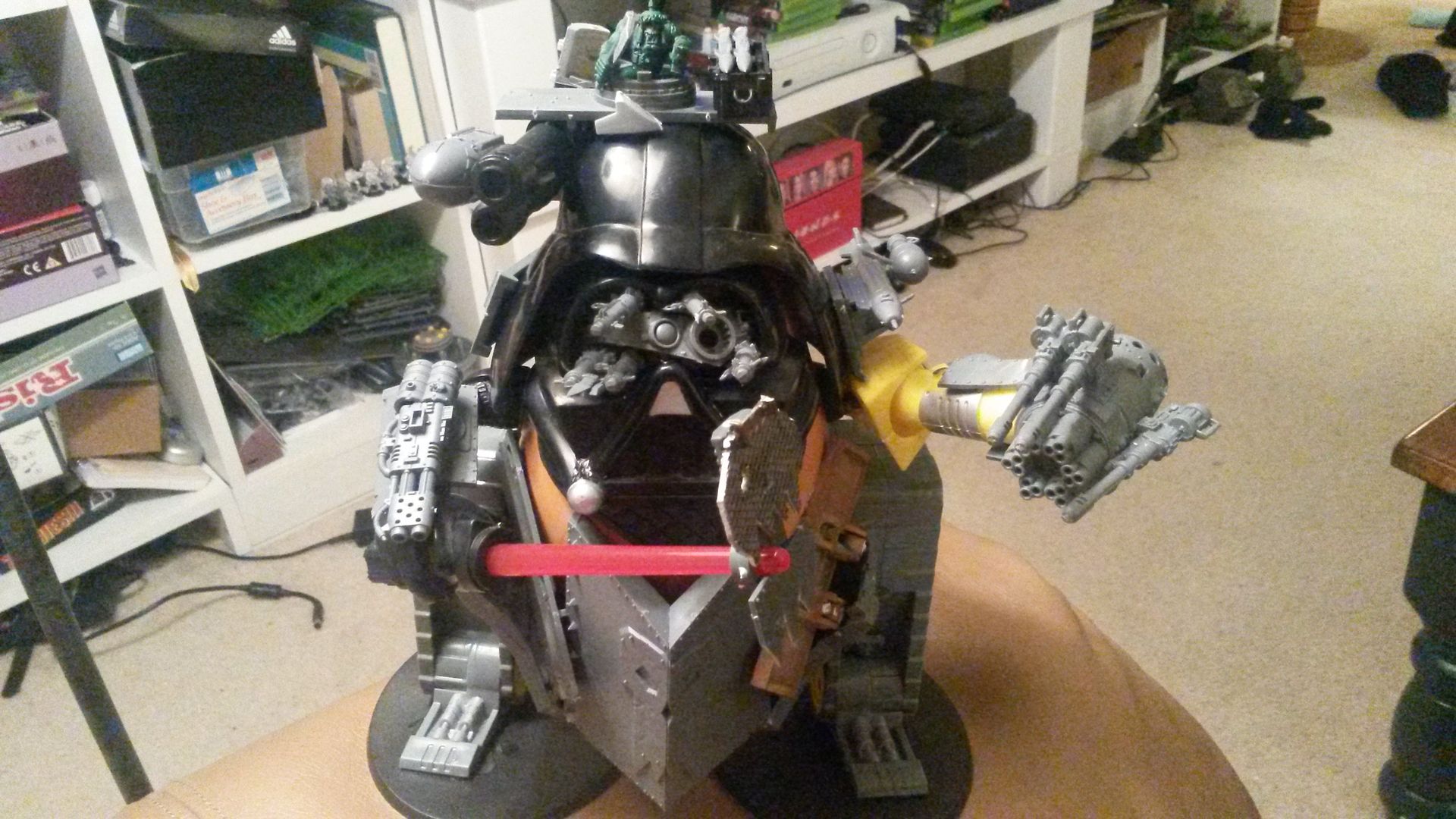 His force choke is a D weapon
Thanks for sharing Catachan Commissar! I always love hearing from readers and seeing their stuff! Click on my profile on the right to send me an email if you're so inclined yourself.