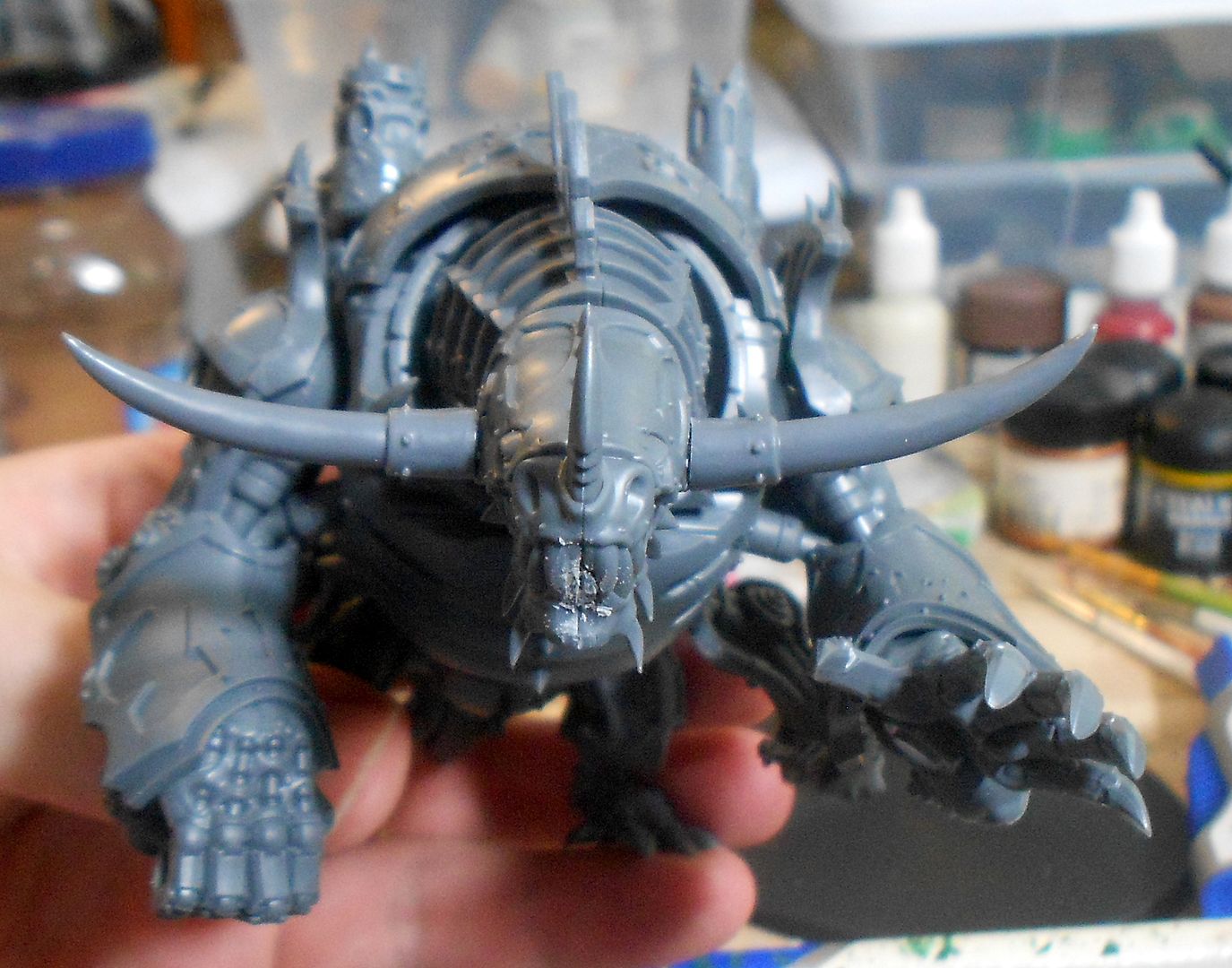 Here's the Sons of Taurus' resident mechanical bull, a maulerfiend with horns courtesy of the ork battlewagon and tentatongue removed. May need some dental work.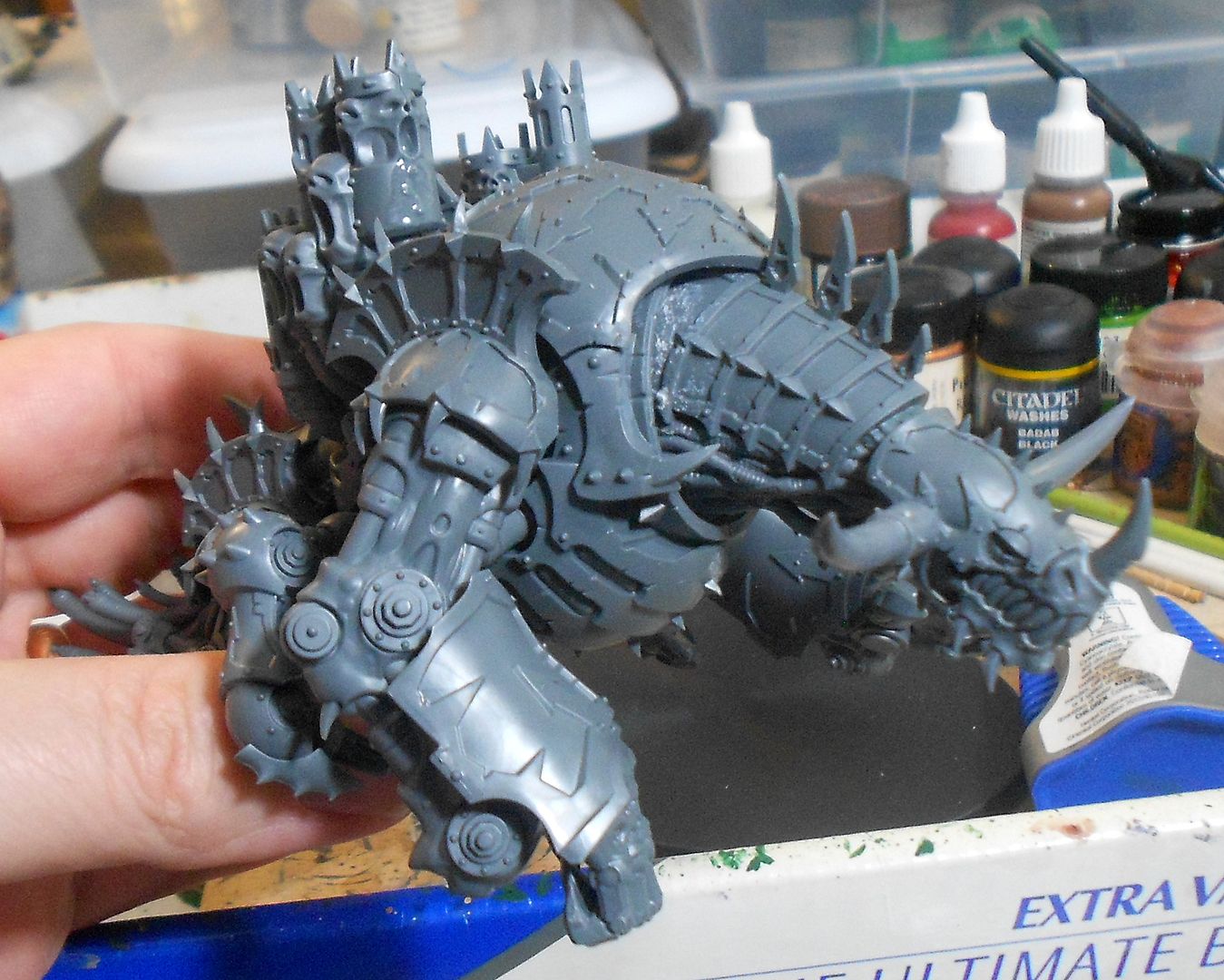 Straightforward build aside from the horns and tongue removal. I went with the magma cutters over the tentacles for this guy for two reasons even though in general I think they look cooler. One, I thought the tentacles would detract from the "bull" aspect. Two, as giant robots become more and more prevalent I think the extra high strength/low AP hits will be nice to have.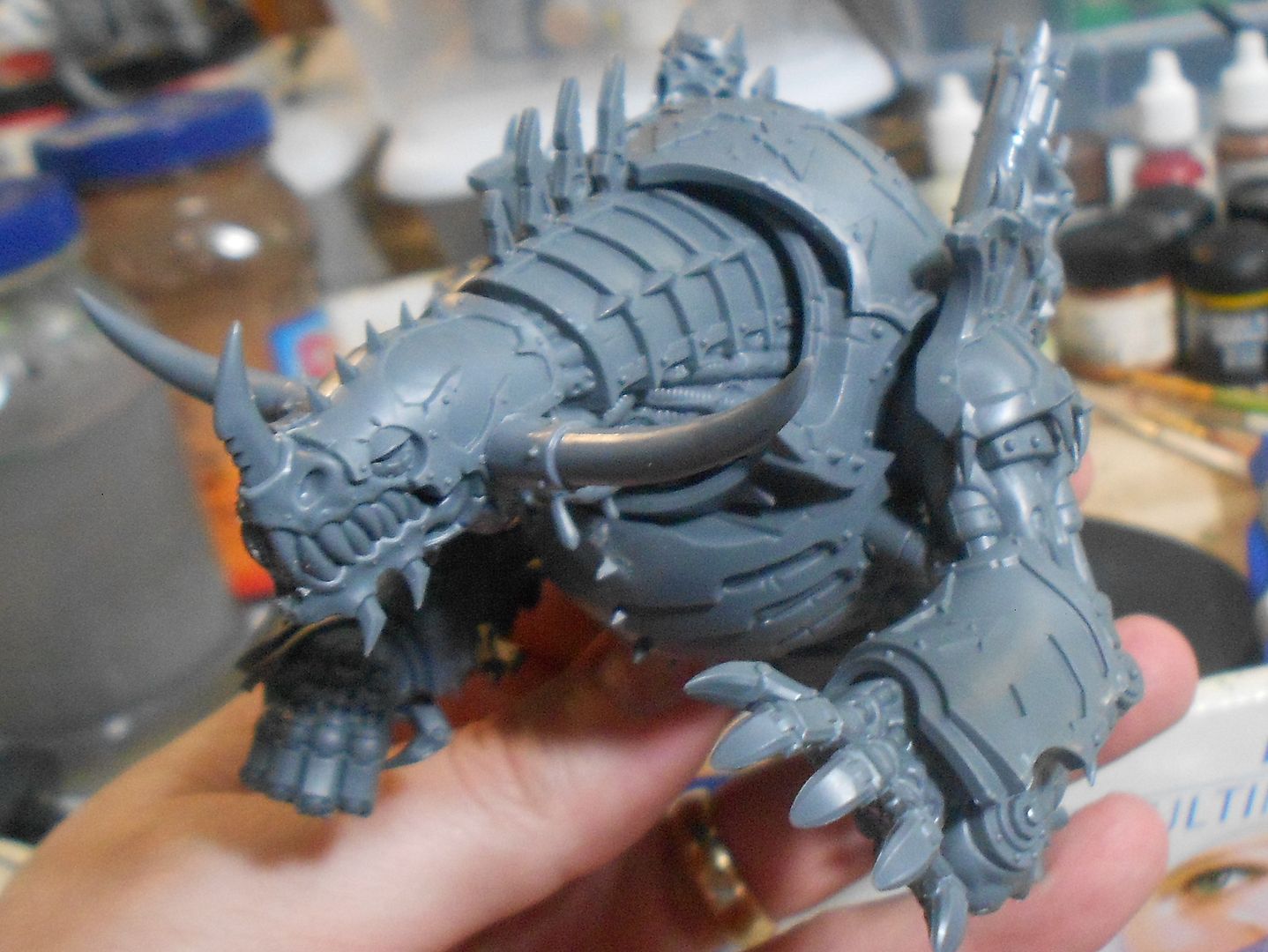 He's being sprayed, and I'll start painting him soon. Check back for updates in the days to come!