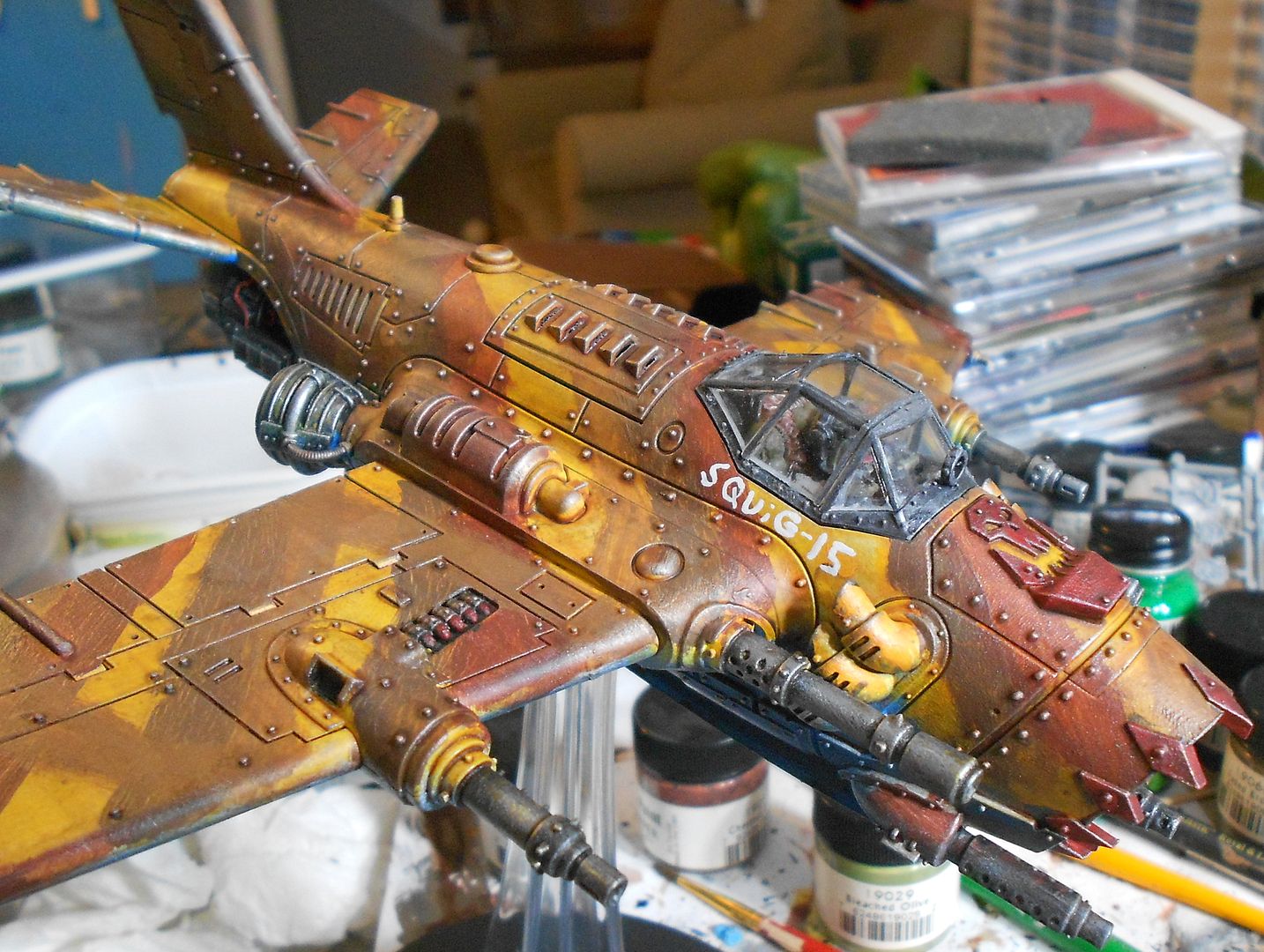 I painted the cockpit and pilot and added a few markings once I realized what I wanted to call the plane. So welcome to the skies of 40K the SQUiG-15, in honor of the first plane to score a victory in jet-on-jet combat, the Soviet MiG-15.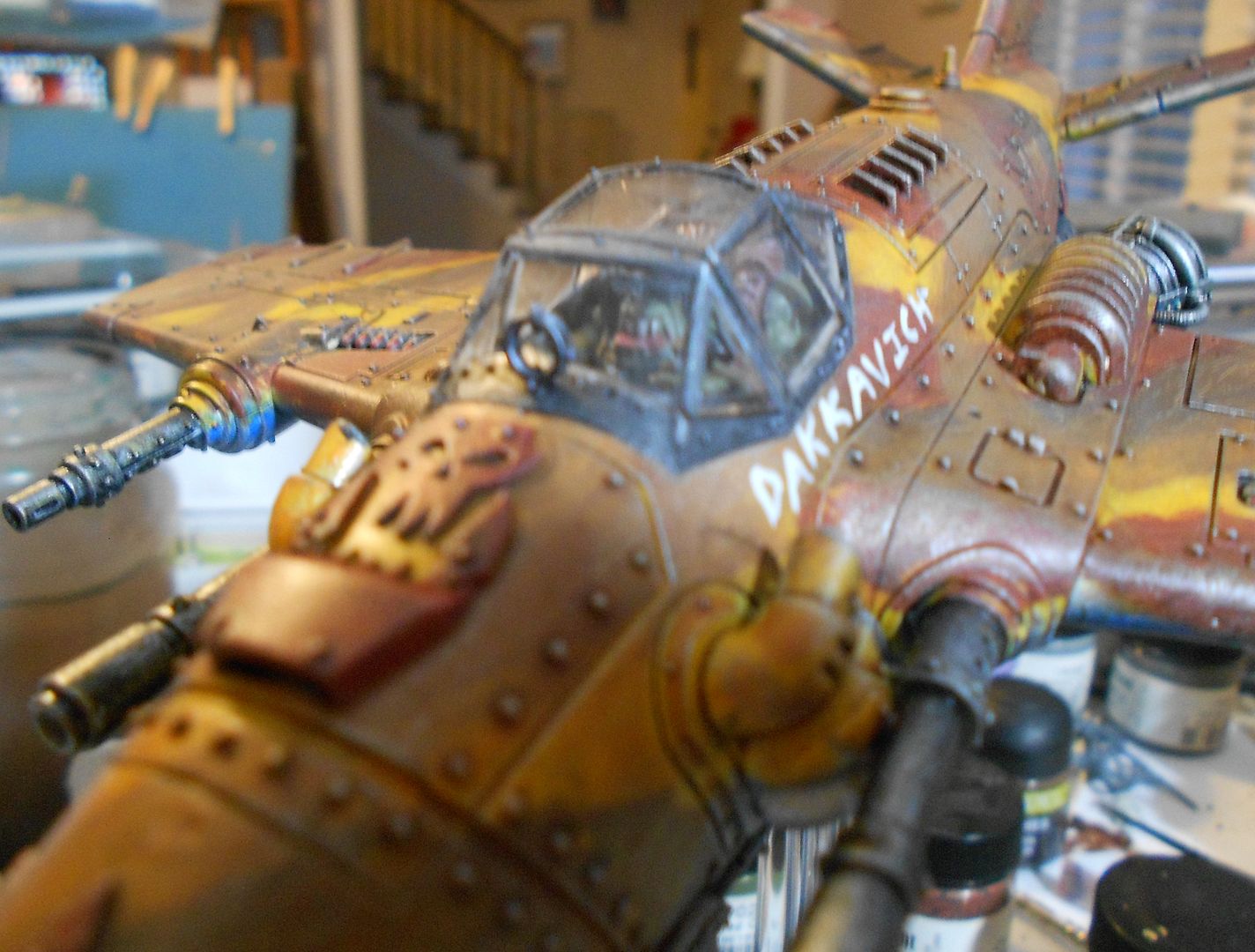 Also painted on the pilot's name, "Dakkavich".
Sealing, doing up the base and it will be ready to go!