Though neglected for a while, I got some more work in on the warp talons this weekend. They have a little ways to go, basing, likely some cleaning up and perhaps some more shading but being impatient I decided I wanted to go ahead and attach the wings.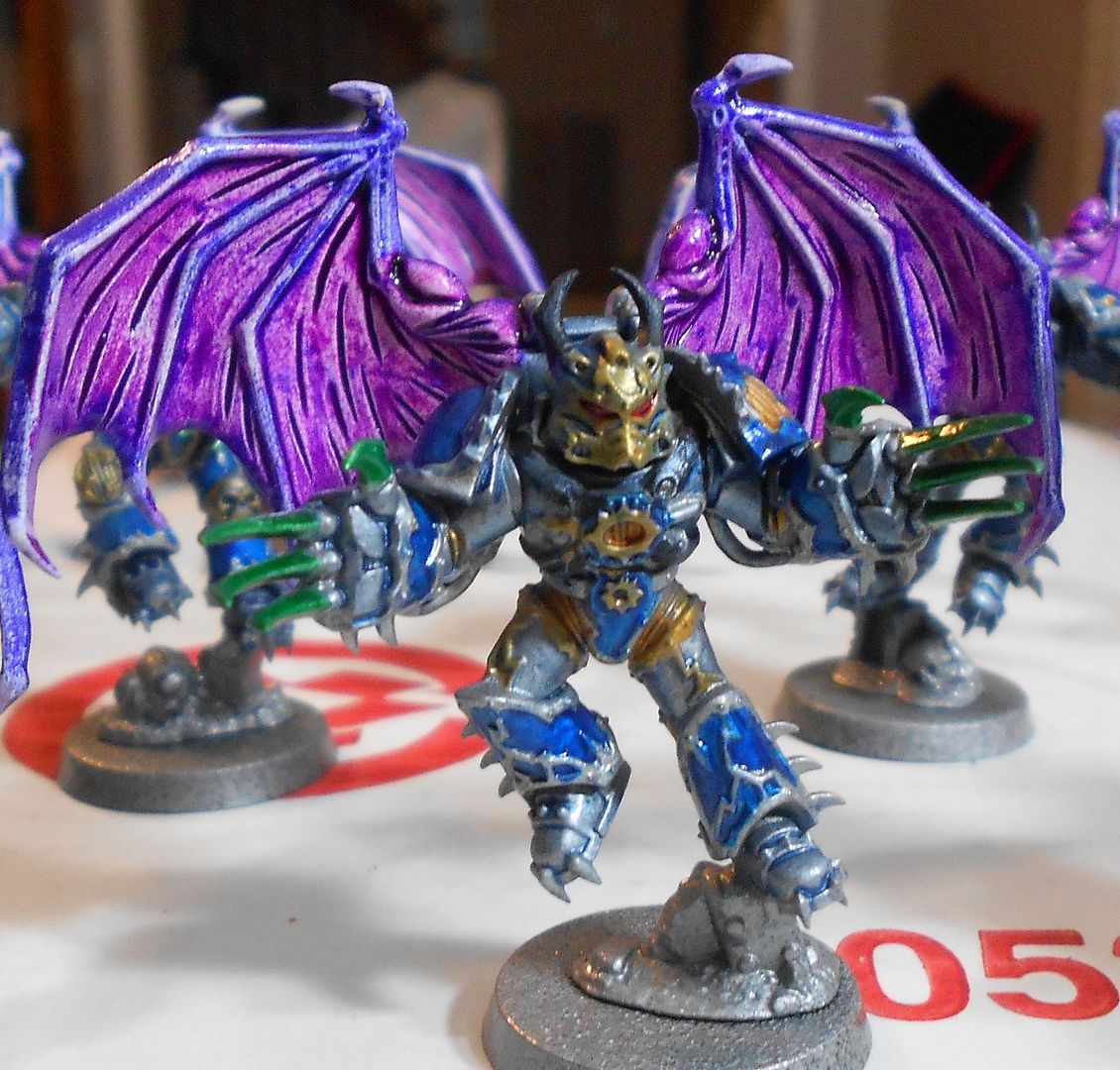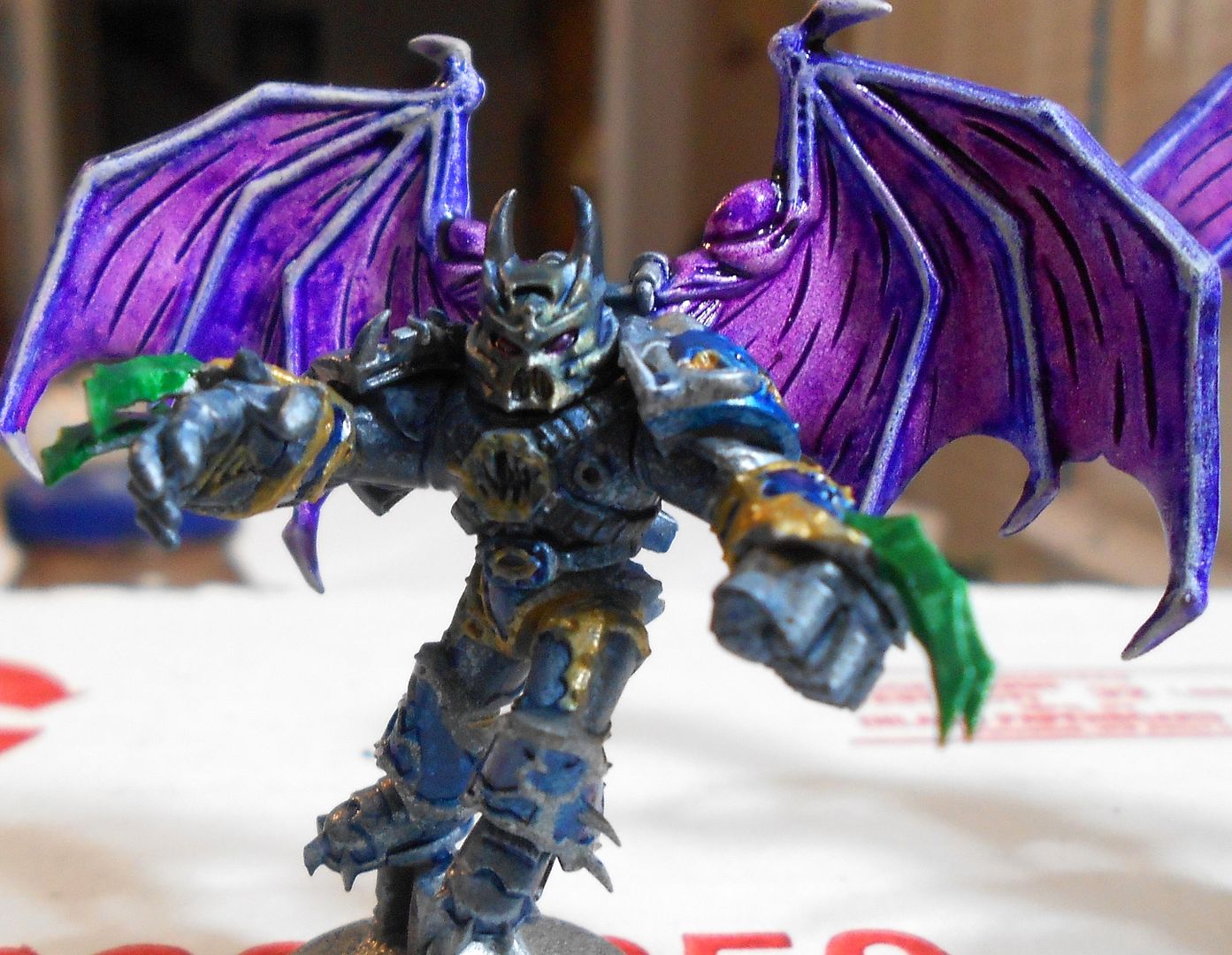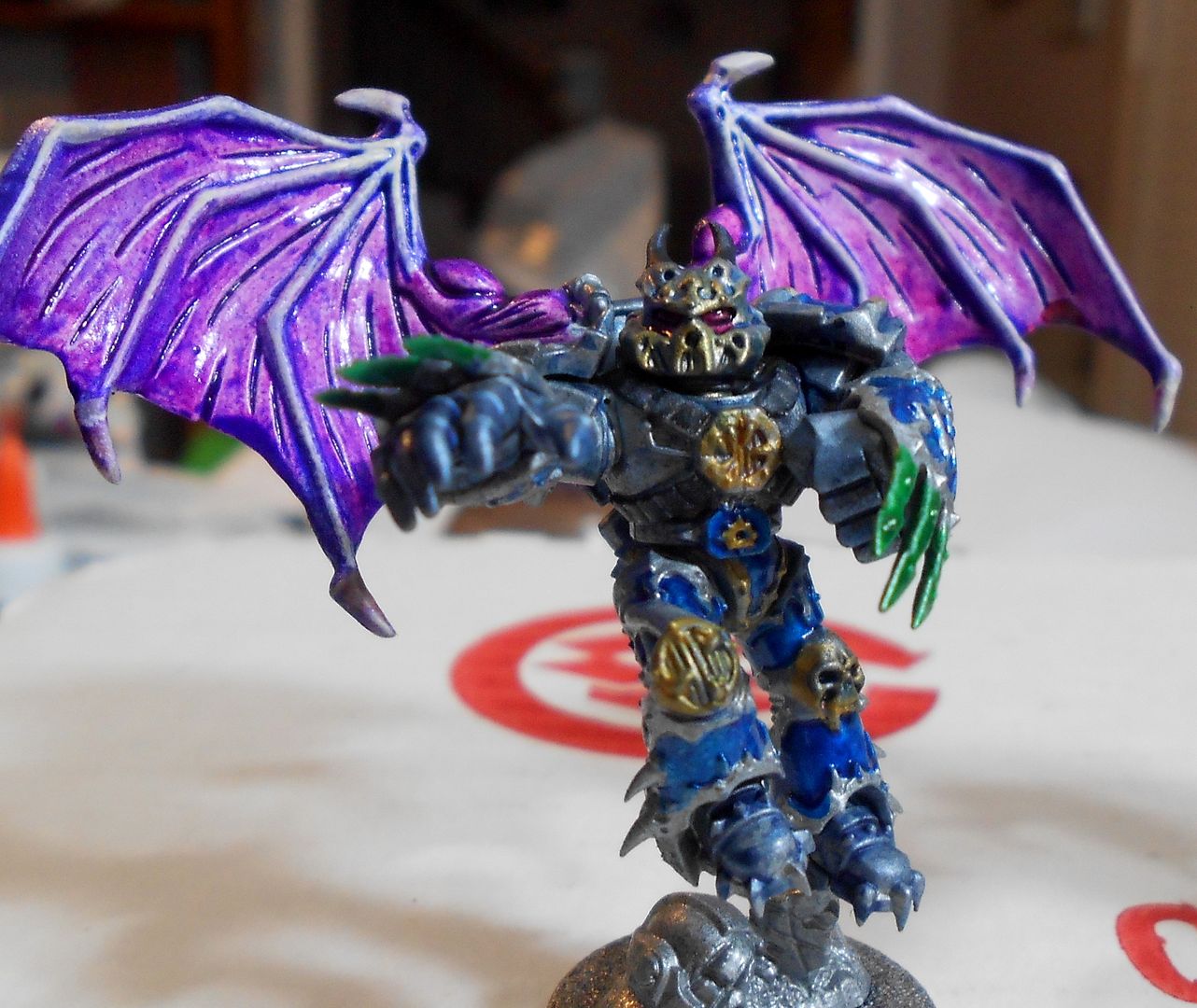 I've also been invited to join a small-scale WHFB campaign, and using what I already have painted came up with a 500pt force. Behold the Bargarian Hordes!

Well, a part of the hordes at any rate. Coming up from Bargaria into the lands of the Border Princes, Thrak Skullsplitter (exalted champion, extra hand weapon....ooooo) leads his Chaos Warriors with a chariot to handle pesky flankers or run down any fleeing opponents and some ravening hounds to sniff out the enemy and get in their way. The warriors I had leftover from my old Chaos army. The chariot is second-hand. I just did a little touch up and shading on it for now, but I guess I will need to get it on a chariot base at some point. The hounds are from my Hell Hounds Chaos Marines, used as lesser daemons. With the codex change, they were looking for a new home anyways, and Thrak got a good bulk deal on them at the miniatures pound.