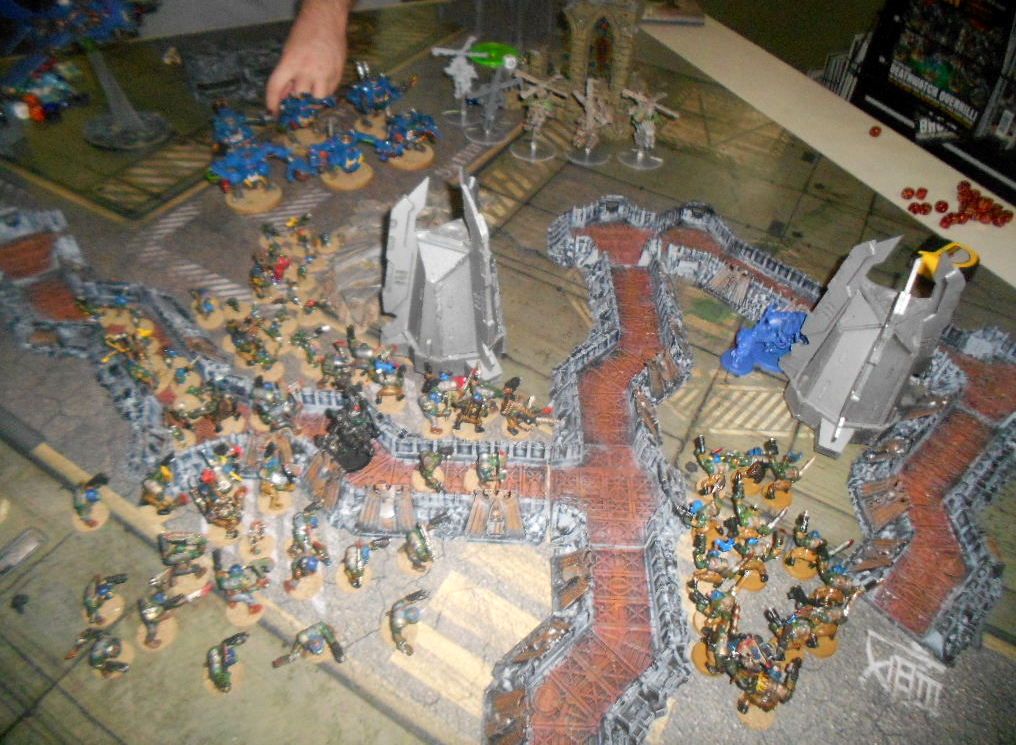 Two weeks of pictures, some games with more than others.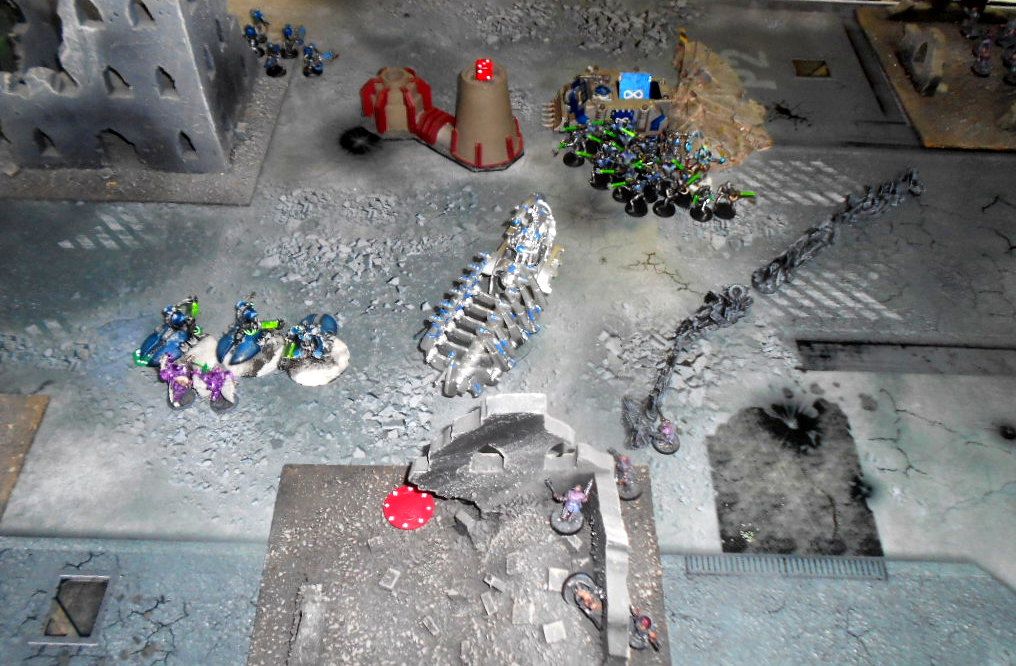 Last week, my Endless Ones squared off against Nathan's Necrons. I was crushed, but managed to limp away with two lore points while he got four.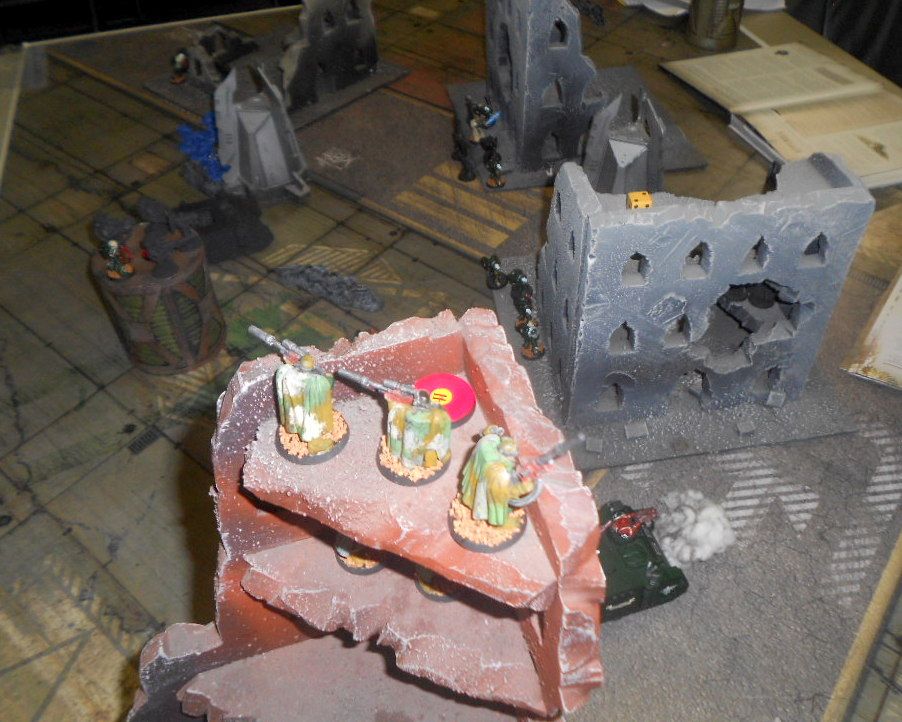 sonofsonsoftaurus's Ultramarines squared off against Mike's Dark Angels (DA scouts shown above sniping and securing lore point).
This week I played Josh M's Grey Knights in a Recon mission. Dreadknight and Paladins teleport in and start tearing chunks out of the chaos units with guns and the Cleansing Flame psychic power.
Much depleted, the Wild Bunch (eclectic mob of renegade marines) steals a march on the paladins and sneaks into range of the objective, stealing it away with the power of Objective Secured.
My terminators land on the far side of the main action. Lord splits off to secure one point while squad manages to secure another. In the end I got beat up pretty badly but scored 4 lore points to 2.
Leonard's Orks line up to face sonofsonsoftaurus' marines, battling over a Shard.
Blue everywhere!
Orks press the marines hard, wiping out most of the tacticals, charging the centurions and grabbing the shard.
Marine dreadnought arrives to try to turn the tide. Legion of the Damned in the bottom left of the picture get shot up and then charged by the mob holding the shard, who are forced to drop it for moving too fast!
Marine dreadnought makes a valiant attempt to keep the xenos away from the relic, but is swarmed by killa kans. In the end, through the game going to turn seven, the Orks secure the prize.
Scott's Space Wolves square off against John's Khorne Daemonkin, this time with recently recurited IA13 renegade allies. Eagle-eyed long-time readers may recognize these renegades as former devotees of the
Pilgrims of Rust
under new management. The battlefield was very corrupted, with local bloodletters popping up to bedevil both sides. Their interference may have been critical, for in the end neither side was able to claim the shard.
Thanks to everyone for coming out! Some players are at 3 or 4 shards, pretty soon we may start seeing some Raid missions to try to steal each other's stuff and possibly go for a knockout blow!