Some more model assembly for Chaos, this time a big pack of renegades. Looking through boxes, I found a bunch of assembled BP/CCW space marines (and two with meltas) so those formed the core of the unit. A pile of parts and some glue later and seven more with a more obviously chaotic look joined them, along with a champion that used to be the Emperor's.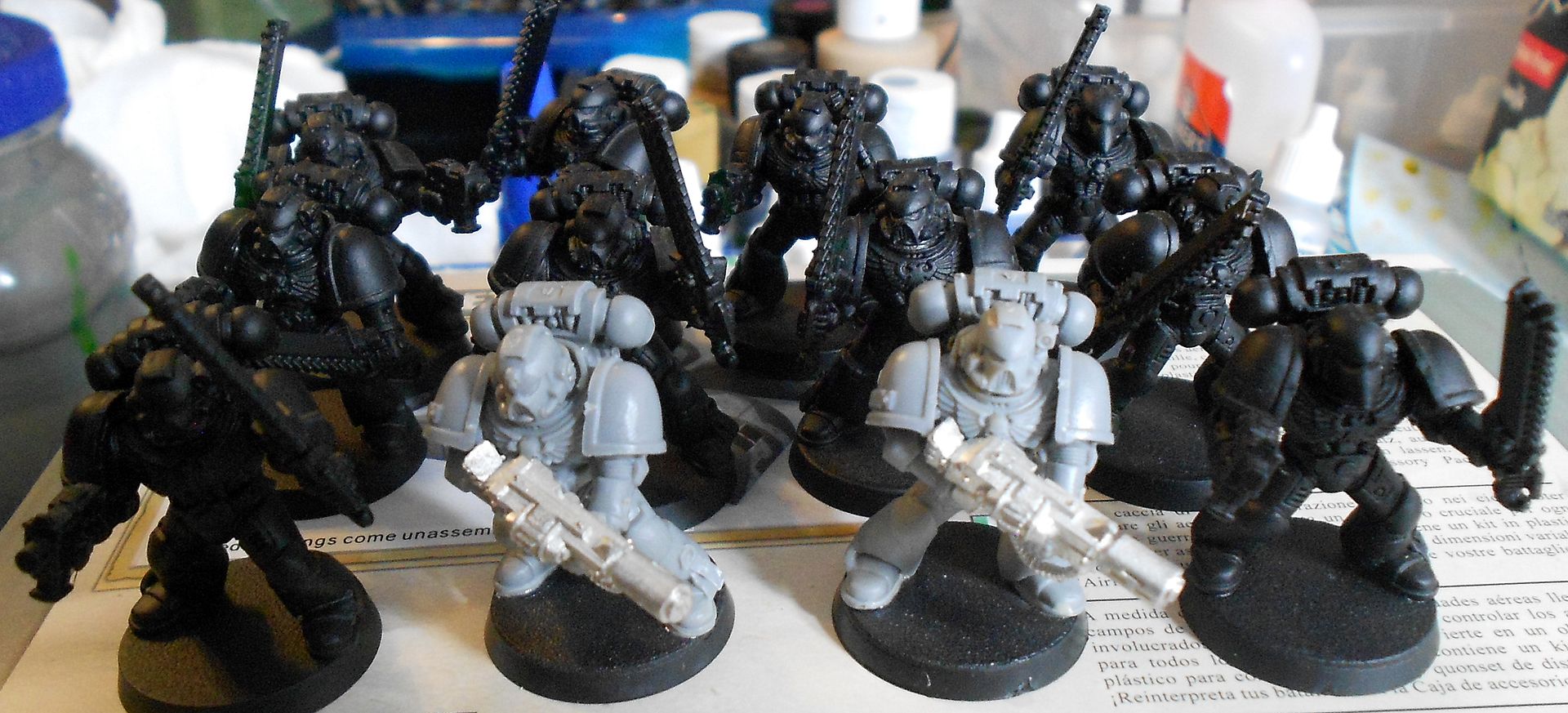 The more recent renegades. I think that these may even be some of the remainder from a giant batch of Space Wolf stuff I got off of ebay ages ago that were originally intended as blood claws.
Champion and two other renegades.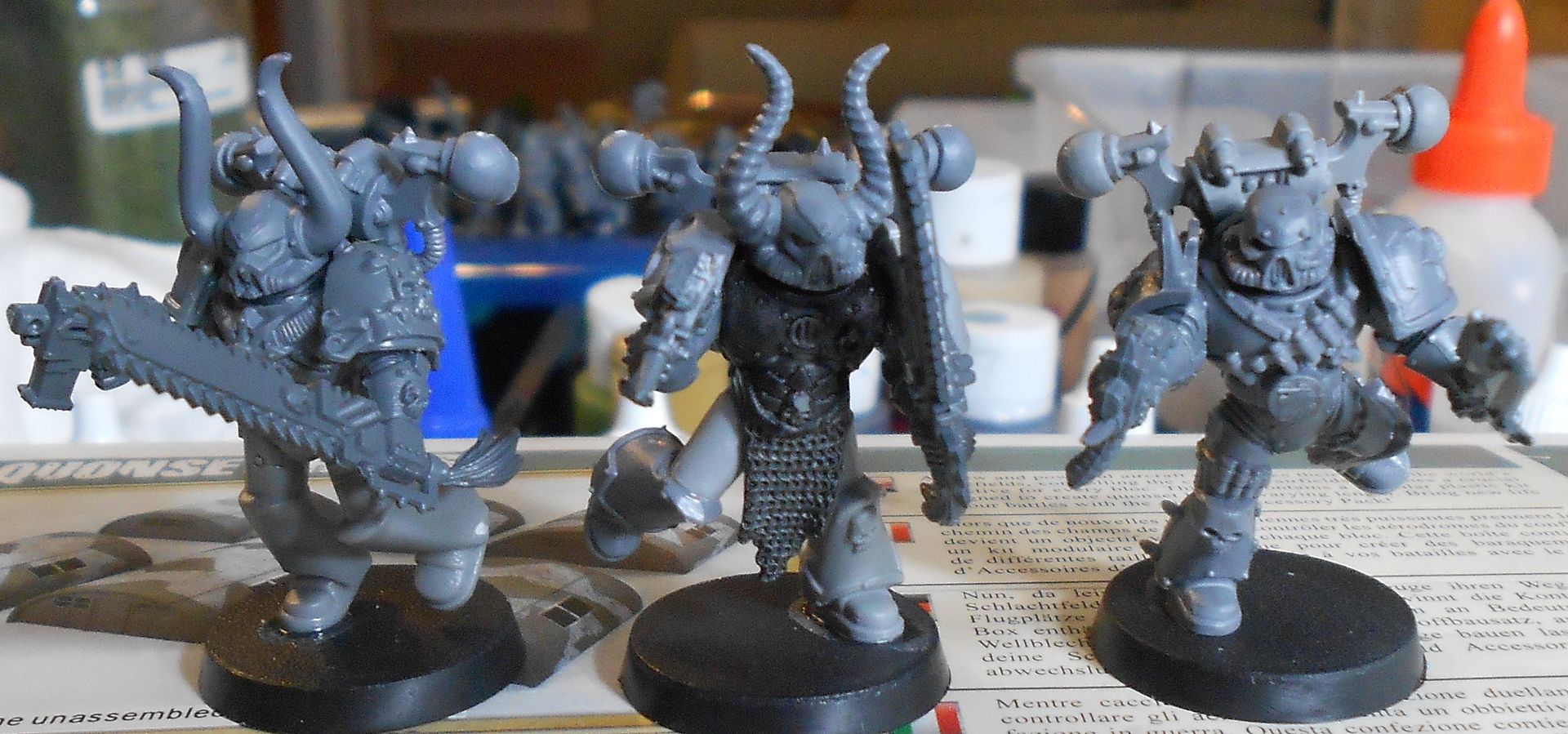 Three charging renegades.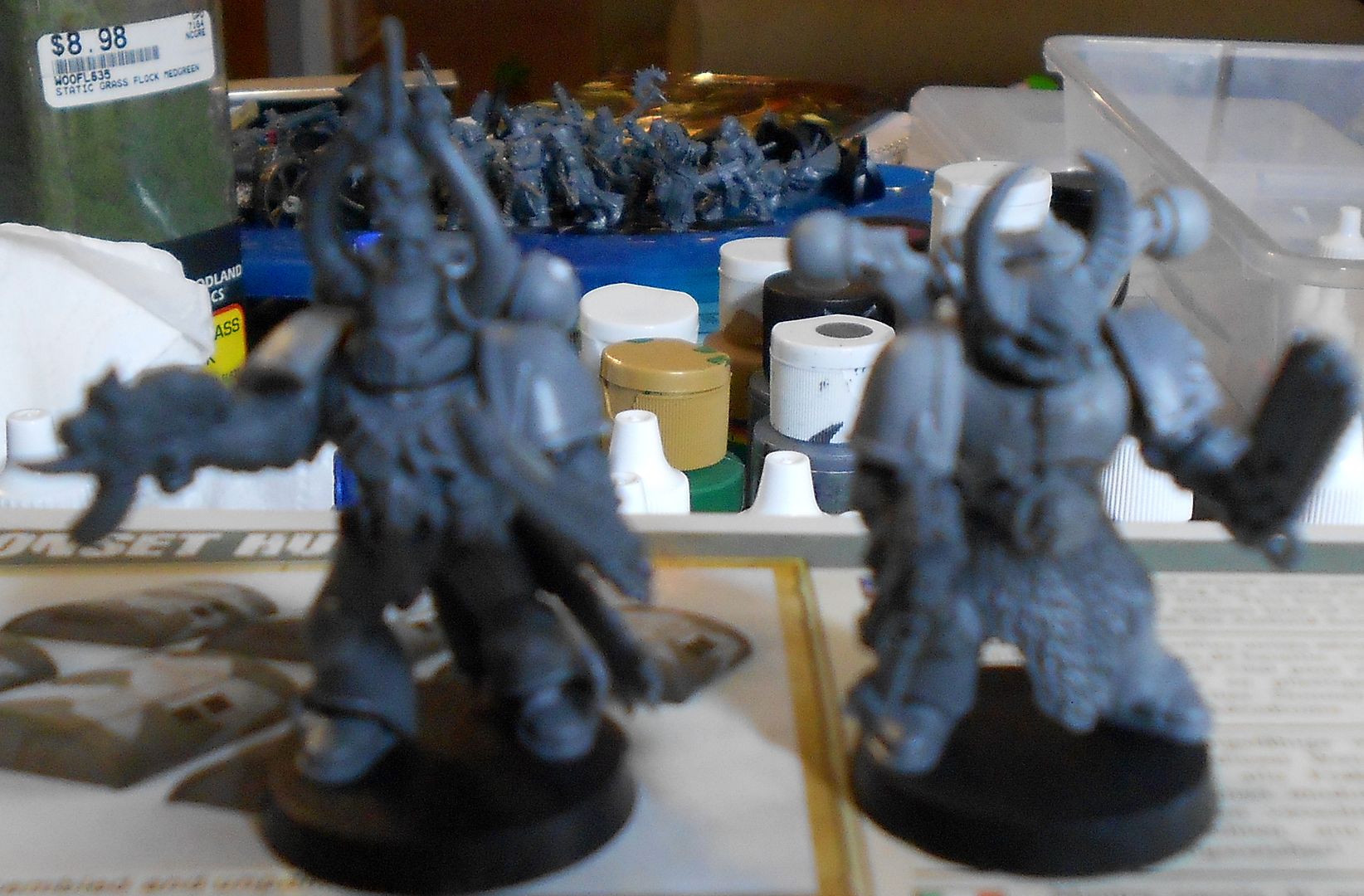 Oops, blurry pic of the last two.
I plan to paint up all of the renegades differently, a bunch of solo traitors that have banded (or been thrown) together.
I also built twenty more cultists, the autogun-packing version. Just straight builds.