We've had a very mild winter here so far, snow & ice wise. Last night was our first dusting, with about an inch on the ground and a dusting on the roads after a little bit of sleet & rain. Being the South and not having had any days off yet, the local schools closed down. Sonofsonsoftaurus and I are therefore home, allowing me to snap a few pics of the Space Sharks that I got decals on and based this weekend and load them up!
I had been debating how to base them. I knew I didn't want to do my normal preference of a cityscape, as the grey armor would blend in too much. I wanted them to stand out, and was debating between jungle and desert. In the end I went with desert, which pairs them up well with my Orks and is funnier to me to see Sharks in the desert. Hey, gotta get your enjoyment where you can. Pretty simple, just some buff ballast with a little bit of static grass scrub.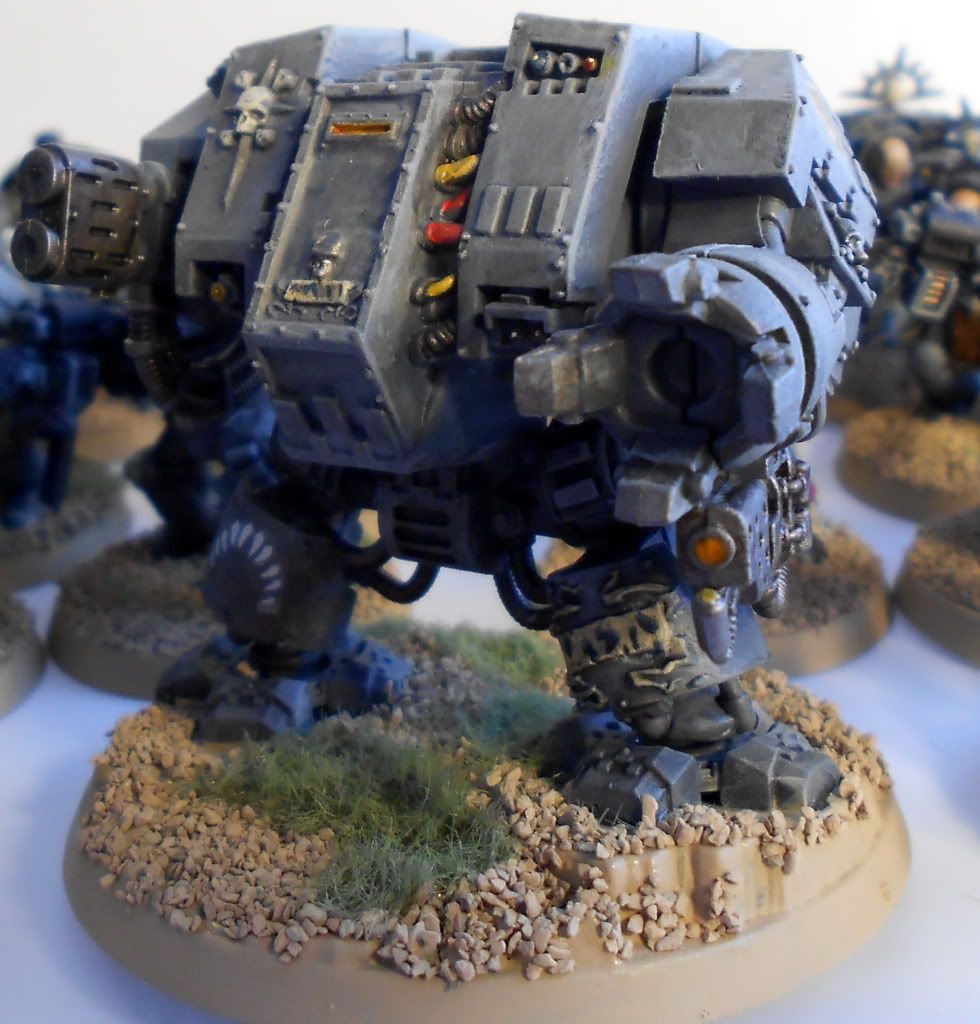 I used a variety of decals for squad markings. Those with those terminator emblem-shield things got them there, others such as the two command squad members here got them on the knees. "Belial" went without. The FW Charcharadon transfers were used for the chapter symbol on the right shoulder pads. The dread got a chapter symbol (his in black, the others were in white to stand out on the black pads) and some teeth on one leg.
I have a few more details and touch ups to do on some of the figs and when the weather improves the sealing, but these guys are pretty close to done. Then it'll be back to the more regular Space Sharks!