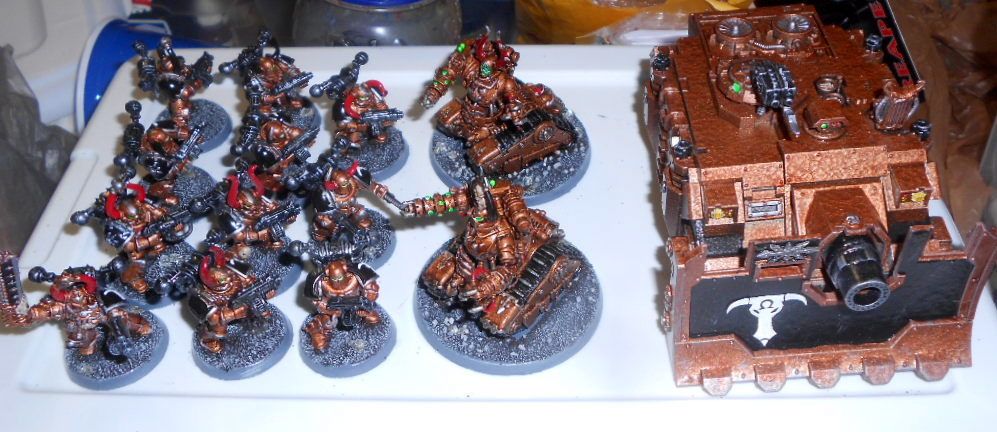 I have been plugging away at the chaos marines to finish up stage one of the Sons of Taurus, and I'm almost there. They're painted, based, and have been gloss coated, now to wait for the local humidity to drop some before risking a little matte sealer to knock some shine off. For the Vindicator I filled in the dozer blade with black, trimmed down one of the brass etch mino heads and added some scratches.
Left/rear view of the Vindicator, showing the door symbols.
What to call the obliterator stand-ins? Centroids?
Once I get these finished, I will set the Sons of Taurus aside for a while. I want to add a daemon prince and some possessed (based on bull centaurs) but will first spend some serious time cleaning and reorganizing my hobby spaces, then some other smaller projects.