Some more work on the battlewagon and the guys who will ride in it, a 20-strong Ard Boyz mob!
Since last time I added a few gubbins to the wagon, notably a smokestack and an interior floor and some ladders for helping go over the top.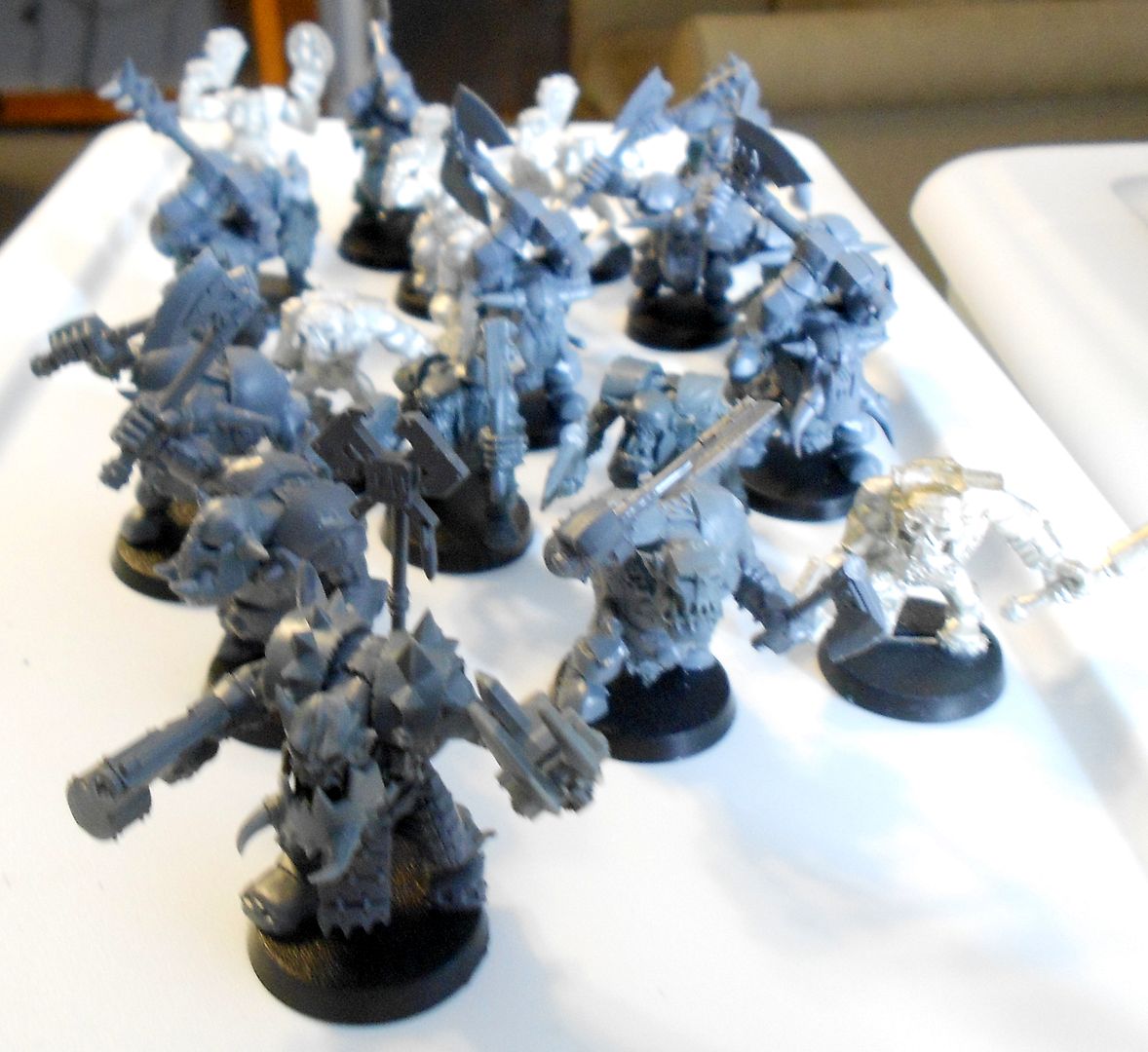 Some fantasy black orcs, a nob, some regular boyz with extra armor and some old metal tankbustas I got planning to make some back in 3rd ed IIRC, finally took them out of the blisters. They have some decent armor and I like the skull masks half of them have.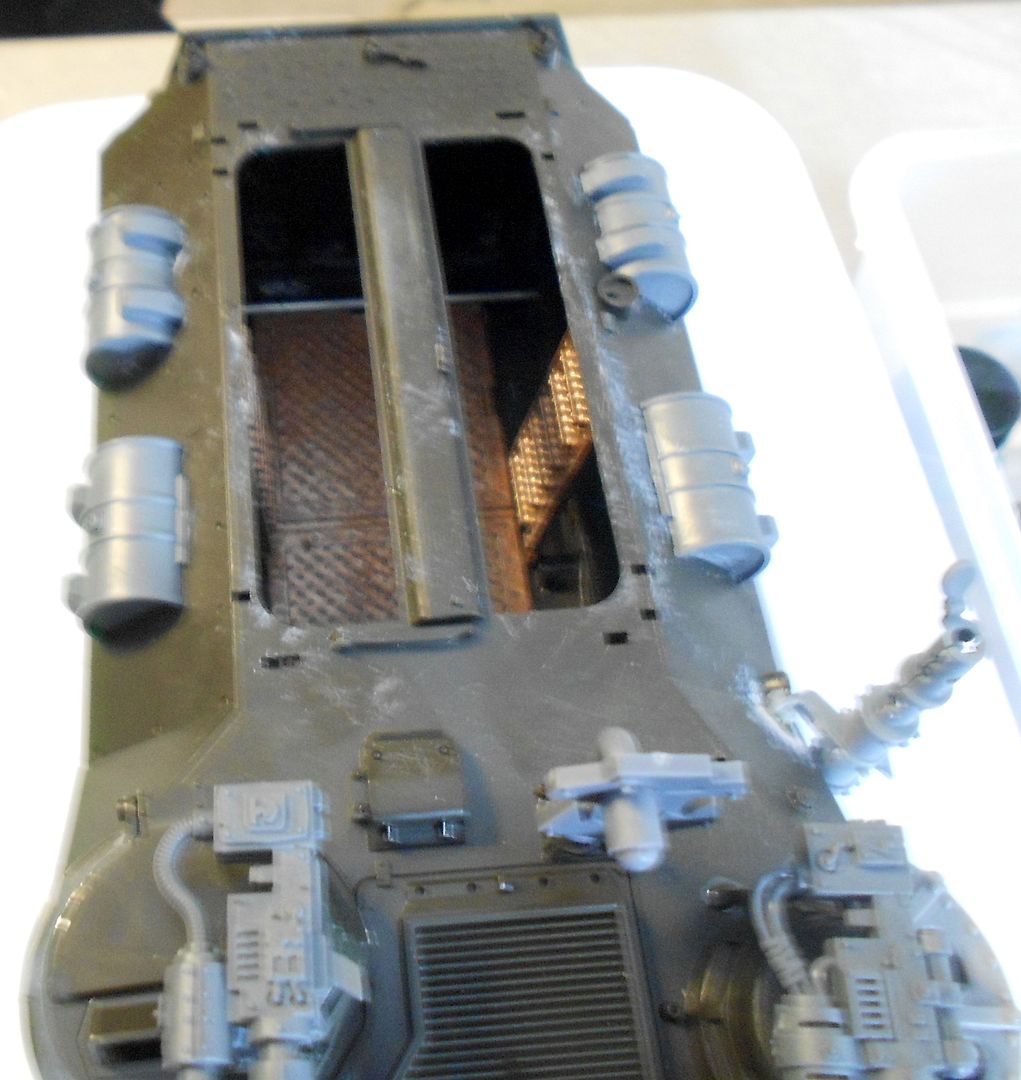 View into the passenger zone, some Cyberclicks pieces helping out.
Thanks for looking!