Completed the Slaaneshi ex-Blood Angels, the Tears of Sanguinius (or at least a small unit of them). Six raptors plus lord/character. First up, here's the two meltagunners.
Three standard guys.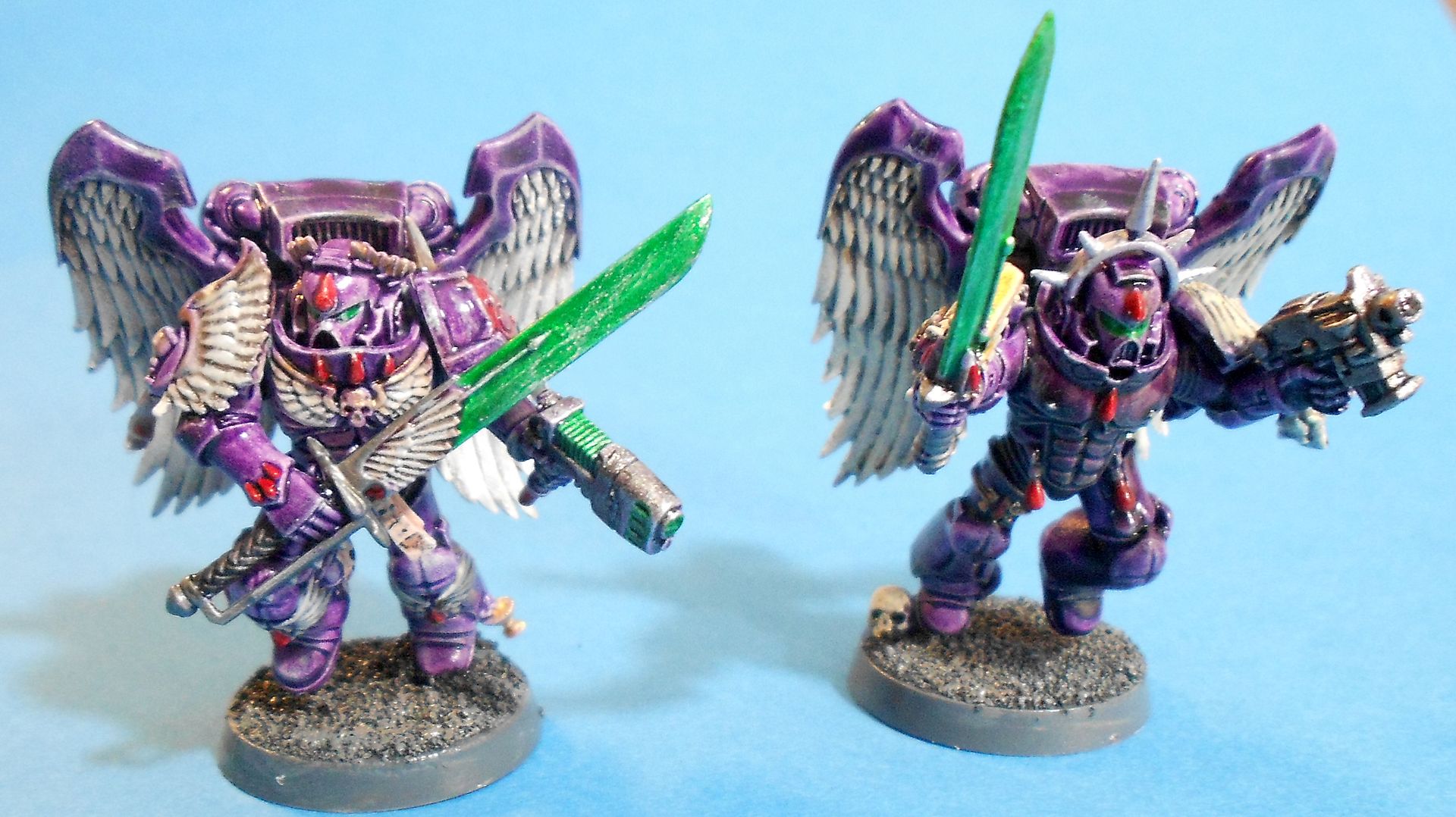 Character and champion.
Combo of Sanguinary Guard and Death Company plastic kits (and one CSM shoulder pad for the lord).