The store I play at, Gaming Underground, was collecting toys and money for Toys for Tots, and did a painting contest to go along with it. You make a donation and get a push-fit space marine to paint for a contest with some prizes (some out of date marine box sets). Given that Toys for Tots is run by the U.S. Marine Corps Reserve, an appropriate contest! I decided to go with a holiday theme for mine, painting him in Santa-ish colors. I originally was going to do a snow base, then was going to do a crushed peppermint covered base, then found the round peppermint and decided to just base him on that!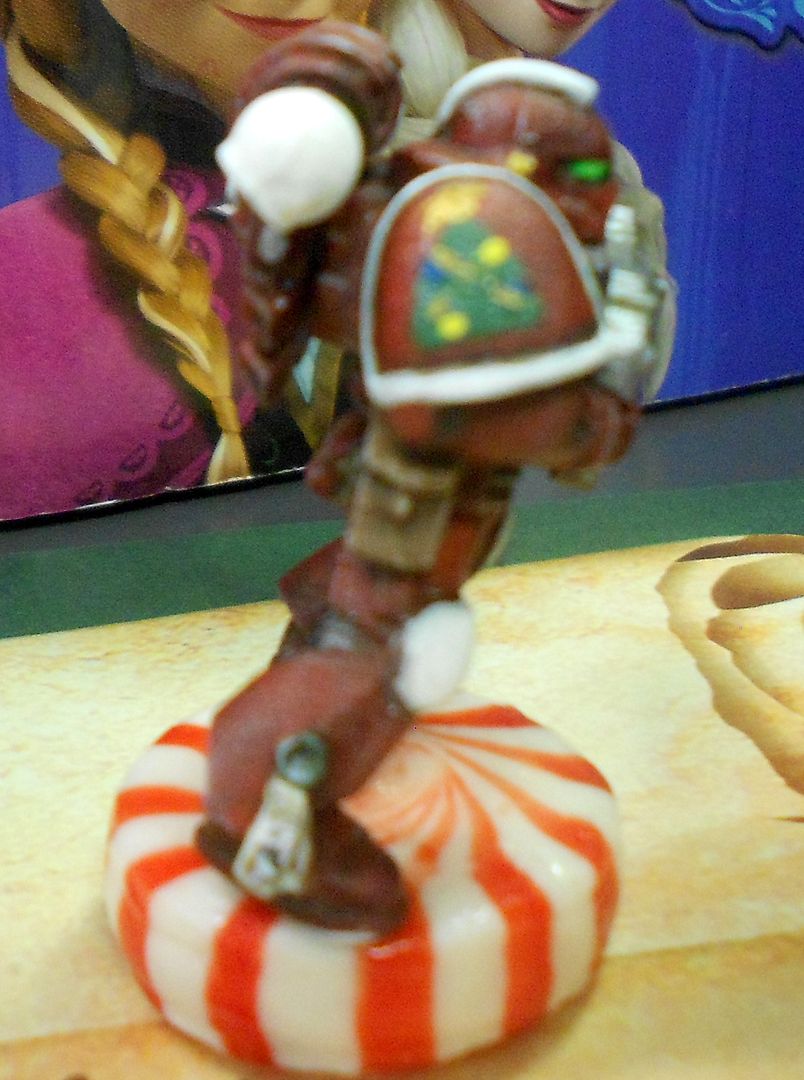 Chapter symbol, the decorated Christmas tree.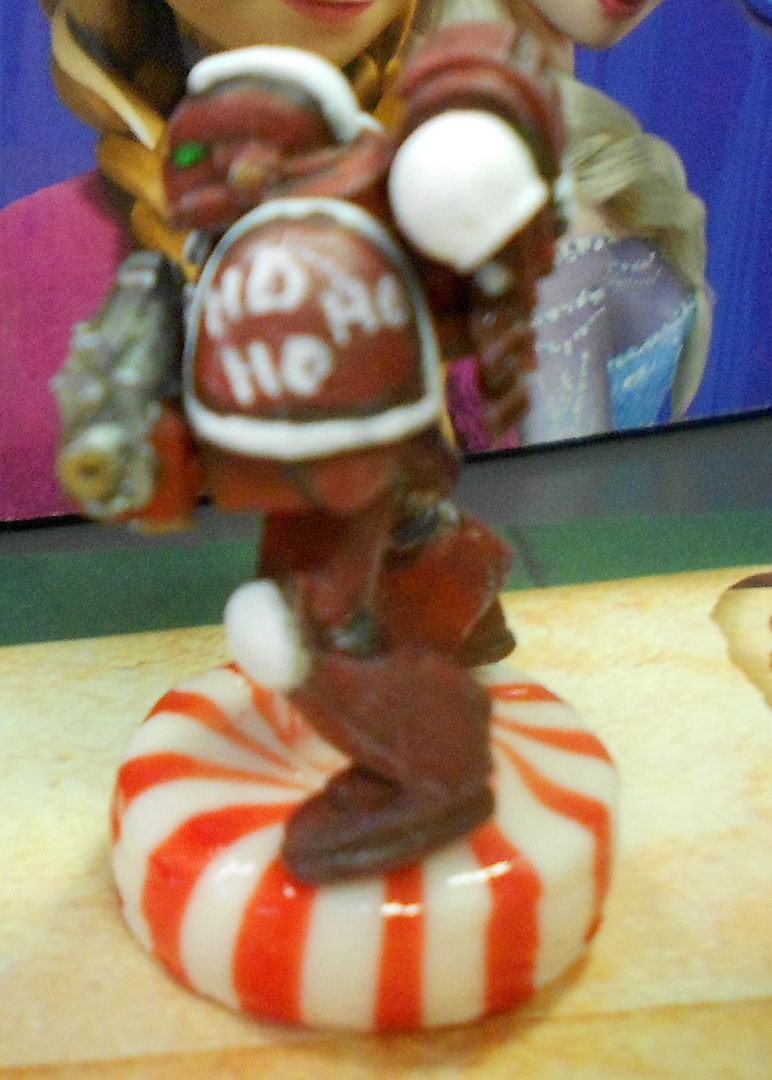 Delivering the gift of the Emperor's wrath. Shown here on campaign against Hive Fleet Humbug.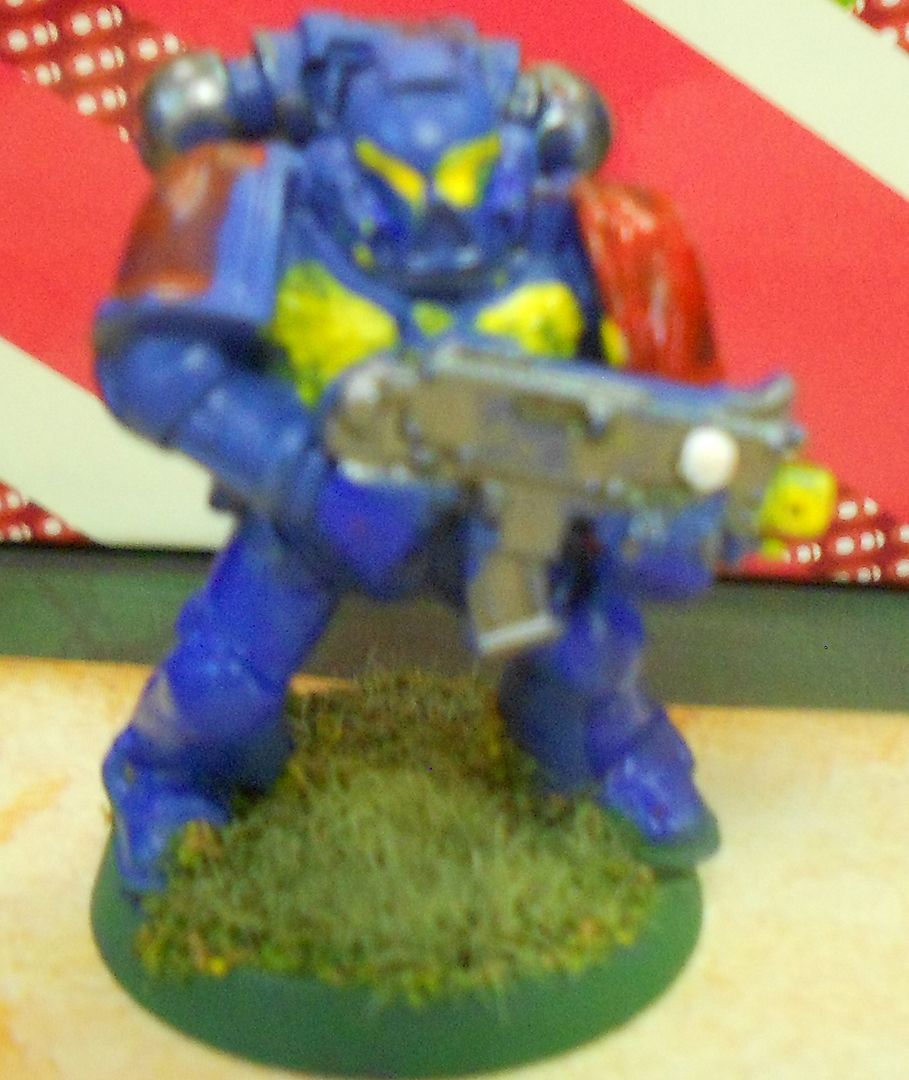 The entry from sonofsonsoftaurus, his first fully-painted space marine. I did the assembly and base spray, he did the rest. I made suggestions, some of which were taken, others not.
In the end, though a lot more marines were given out, only five made it back for the contest, and though there were originally only going to be four prizes, the owners made sure we all left with something.
Here's the stack of donations, plus however much cash they gathered.